Edge design + the way things are
Jean Louis Frechin's Thoughts
Annie Gentès + Jean-Paul Robert, January 13, 2020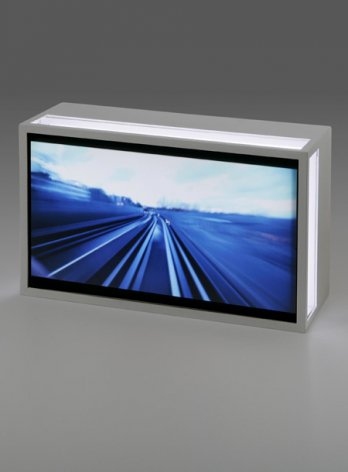 Jean Louis Frechin_Wapix YJMM, cadres chronopictographiques
Accordingly, photos taken in swift succession do not aim at creating monumental presence: they record a sequence, present a chronicle. It is this time flow of the digital camera that we see expressed by Wapix YJMM. Not a slide show but migration from one frame to the next. In other words, one photo does not obliterate another but coexists laterally in shifts. This presentation of pictures expresses the ease of the photographic act today, as it scans our personal and family activities, and translates this lightness into transitory display. At the same time, the proposal invites us to move from the archiving of photos in files on a hard disk. Not only does it guarantee the legitimacy of the 'everyday photo' in family living space, it also demonstrates how the digital mode introduces time into objects: not as witness to a state moving towards obsolescence, but as a clean animation of time in ebb and flow.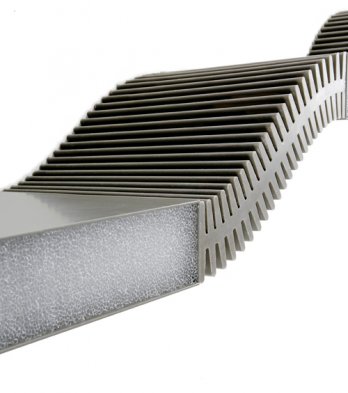 Jean Louis Frechin_WaSnake ELA, étagère modulable, dispositif de diffusion d'information
If the computer is the information node par excellence, the screen is the unstable page on which text and image appear, evolve and vanish. The distance between the digital mode and the experimentation of interfaces is like the distance between denotation and connotation. WaSnake ELA offers a space for representing presences. This representation is based on both precise information and its transformation into complex signs, having many meanings and open to interpretation. The digital designer must pre-select the ways in which this information appears. He must also pre-select the ways users interact with devices.
This distance between information (machine) and denotation (interface) is made clear in the absence of a keyboard, to date the dominant mode of interaction. We no longer type the name of the .wave file into the computer's search engine, but look for the CD covers that have been put on Waaz AL, as if to pick up a trail. Small free movements, minute shifts enable us to make the environment evolve. The hand does not assign, it quivers, undulates, alights and lamps come on, doors animate, music is heard. The 'Wa' are not targets but surfaces to caress with a touch.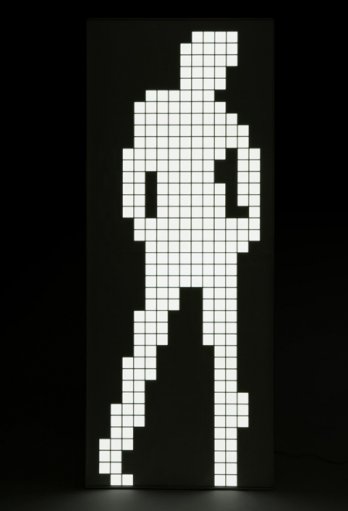 Jean Louis Frechin_WaDoor UP, porte-écran
Digital objects are mirrors that respond to our presence. As many authors have remarked, identity and intimacy are redefined in our relationship with communicating machines. Reactive surfaces, message displays, follow-on photos that diffuse and exhibit our presence. Our memories become external; work spaces and private places overlap; physical nearness cannot define us to the extent that virtual nearness does. Objects designed by Jean Louis Frechin are caught in this complex logic of an intimacy that is no longer experienced as an independent interior reality. Besides mediating the external display of what is intimate by turning furnishings into vehicles for expressing what is personal, his designs attempt to defuse what is dangerous in this display, in this renouncing of what is obscure, by reinventing a formal distance between user and object. To do so, the idea of the trace is fundamental, because it is what expresses our relationship to objects by contact - not, however, to the extent of biometry - since the trace is what is constantly vanishing.
These display surfaces are palimpsests on which we re-write every day. Transferred to questions of identity, this aesthetics enables us to conceive of substitution not only by means of an avatar, for example, but in dynamic gradations, from the abstract dot to the realist photo. In this way, the absence of clearly defined contours, and even the encoding of objects as forms of self expression, enable us to recreate our own
intimate space.