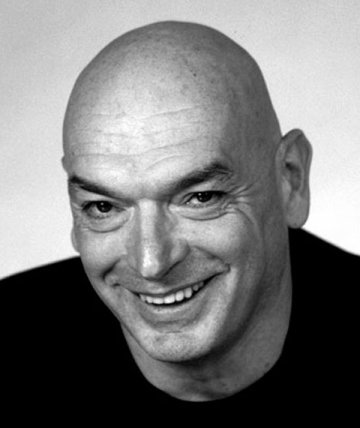 Jean Nouvel
I believe the architect is a man who says something
Keith H. Walker + Charlotte Huisman, April 7, 2008
Jean Nouvel_53 West 53rd Street, New York
Jean Nouvel (62-year old) who came to international attention with the completion of his Institut du Monde Arabe (usually referred to as IMA) in 1987 as one of President Francois Mitterand's Grands Travaux in Paris, now has several projects in the United States, including the Guthrie Theater in Minneapolis completed in 2006, a 75-story tower (Tour Verre) next door to MOMA in New York, and recently announced plans for a high rise condominium (Suncal Tower) in the Century City district of Los Angeles. In Europe, some of his other important works are the Cartier Foundation for Contemporary Art (Paris 1994), the Branly Museum (Paris 2006), the Agbar Tower (Barcelona 2005), a Courthouse (Nantes 2000), a Cultural and Conference Center (Lucerne 2000), an Opera House (Lyon 1993), and Expo 2002 (Switzerland). Also currently under construction is a concert hall in Copenhagen. Although the bulk of his work is in France, he has designed projects all over the world, including Japan, Spain, England, the Netherlands, Austria, Italy, Czech Republic, Germany, Belgium, Luxembourg, Korea, Mexico, Israel, Brazil, Qatar, Lebanon, Cyprus, Iceland, UAE, Taiwan, Malaysia, Portugal, Kuwait, Morocco, Russia and the U.S. - well over two hundred in all.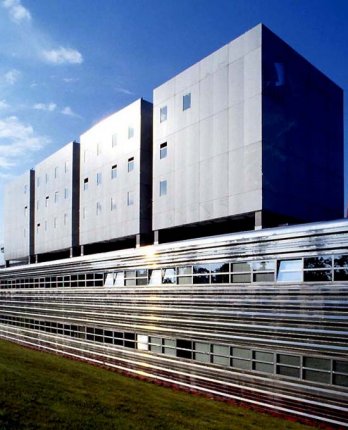 Jean Nouvel_Institut du Monde Arabe_Paris
Of the many phrases that might be used to describe the career of architect Jean Nouvel, foremost are those that emphasize his courageous pursuit of new ideas and his challenge of accepted norms in order to stretch the boundaries of the field. For over 30 years, Jean Nouvel has pushed architecture's discourse and praxis to new limits. His inquisitive and agile mind propels him to take risks in each of his projects, which, regardless of varying degrees of success, have greatly expanded the vocabulary of contemporary architecture. Since establishing his Paris-based practice in the 1970s, Nouvel has pushed himself, as well as those around him, to consider new approaches to conventional architectural problems.