Antonio Marras
The man behind the new Kenzo's Woman
K. Tadaka, March 17, 2008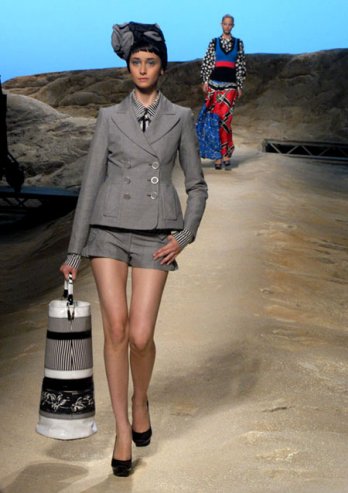 Kenzo par Antonio Marras
Having emerged as one of the top Italian avant-garde designers, Antonio Marras unveiled his first men's collection in 2002 at the Pitti Uomo show in Florence, where he was the guest of honor. He also began developing his Laboratorio line in 2000, featuring creations made in Sardinia entirely using traditional techniques. Indeed, since his debuts Antonio Marras has always drawn inspiration from artisanal craftsmanship, transposing it to haute couture in his workshop-laboratory.

Taking objects symbolic of everyday life and culture he conceives distinctive pieces that become accessible to everyone once adapted to ready-to-wear models, without diminishing their quality or exclusiveness.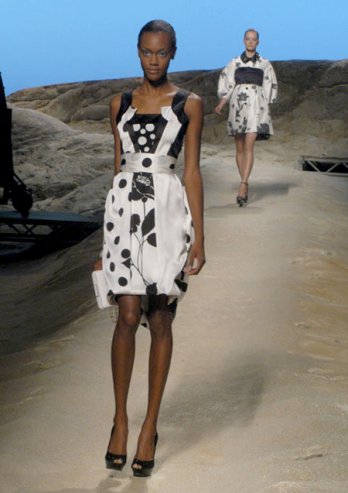 Kenzo par Antonio Marras
Antonio Marras remains strongly attached to his roots and is based in Sardinia - "
I travel a lot, I love New York and Paris, but I always return to Alghero"
- while at the same time nurturing a mix of influences and the fusion of cultures.

His myriad sources of inspiration range from the Far East to South America, including Japanese tradition. He is equally stimulated by theater, dance, music and movies - with a preference for Visconti, Pasolini and Bertolucci, along with Truffaut.
"I find art in general passionate and inspiring. I'm curious about everything. I love to wander through museums and go to exhibitions.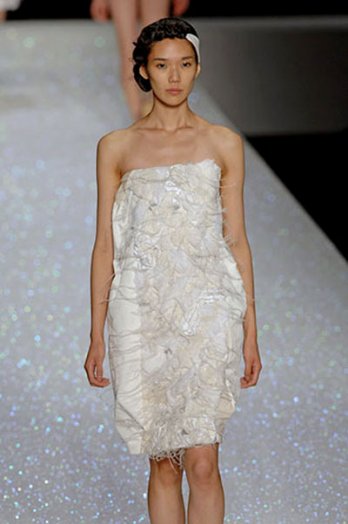 Kenzo par Antonio Marras