Patti Smith
Land 250
Linda Chenit, March 10, 2008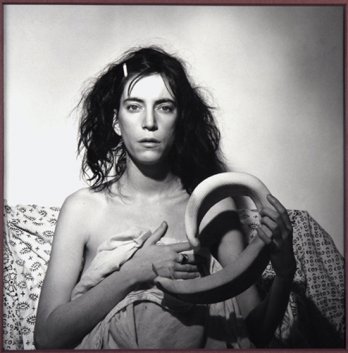 Patti Smith_Robert Mapplethorpe, 1977-78
The source of much of her inspiration has been key figures of French culture, including Arthur Rimbaud, Nicole Stéphane, Jean Genet, Antonin Artaud and René Daumal. Paris echoes throughout, from drawings executed in the Montparnasse district, where she lived during her first Parisian sojourn in 1969, to recent photographs taken in the garden of the Fondation Cartier, situated nearby.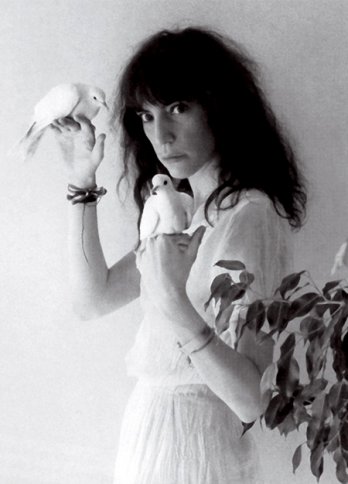 Patti Smith_Robert Mapplethorpe
To reflect the multitude of fields explored by Patti Smith, the exhibition is intended to be a comprehensive project that expands beyond the exhibition space. The Fondation Cartier is giving free rein to Patti Smith to oversee the programming for the Nomadic Nights as well as performing herself, offering solo and band performances as well as informal poetry readings. The Fondation Cartier's bookshop will, for a time, become the artist's personal library. Her choice of books, CDs, films and objects will enable visitors to further penetrate the rich universe of this iconic artist.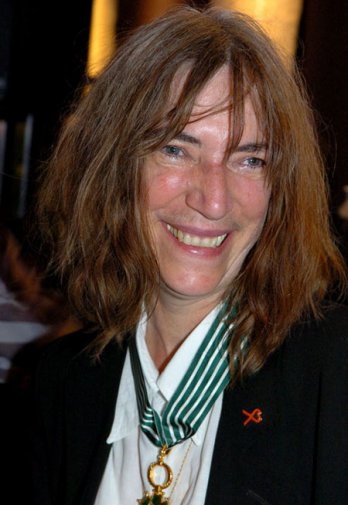 Patti Smith_Insignes de Commandeur dans l'Ordre des Arts et des Lettres, 2005_France
http://fondation.cartier.com