Patti Smith
Land 250
Linda Chenit, March 10, 2008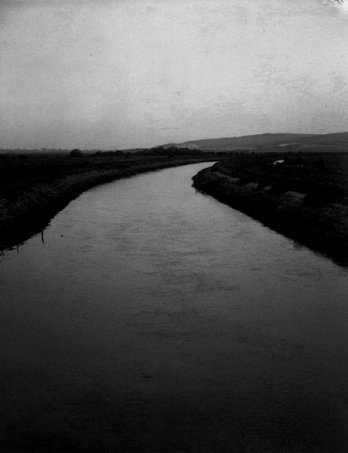 Patti Smith, Ouse River where Virginia Woolf died in 1941
She also released the album Easter, which featured the single "Because the Night," co-written with Bruce Springsteen. In 1979, she left New York City and career behind, and moved to Detroit, Michigan to marry musician Fred Sonic Smith from the group MC5. They had two children and recorded Dream of Life, which included the anthem "People Have the Power." In 1995, after the untimely death of her husband, she returned with her children to New York City and resumed her public life. In 2005, Patti Smith was awarded the Insignes de Commandeur dans l'Ordre des Arts et des Lettres by the French Republic. In 2007, she was inducted into the Rock'n'Roll Hall of Fame, the highest accolade awarded to contemporary musicians.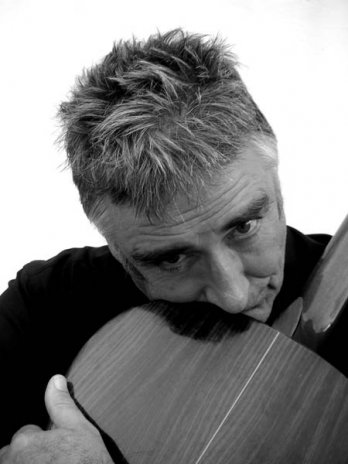 Fred Frith by Heike Liss
While the name Patti Smith evokes an image of a founder of the New York punk-rock scene, she has explored the visual arts and poetry since the late 1960s. The exhibition at the Fondation Cartier embraces the various facets of her creative process. Patti Smith began to take photographs in 1967 for use in collages. In 1995, she returned to photography using a vintage Polaroid
Land 250
: "
The immediacy of the process was a relief from the long involved process of drawing, recording, or writing a poem."
Many of Smith's photographs embody significant personal meaning: Robert Mapplethorpe's slippers, Virginia Woolf's bed, Hermann Hesse's typewriter and Arthur Rimbaud's utensils. Others serve as a visual record of her well-traveled life.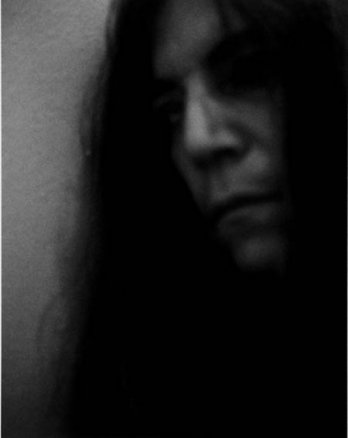 Patti Smith_Selfportrait, New York
The exhibition also features a selection of the artist's drawings, several of which are borrowed from prestigious institutions such as the MoMA and the Centre Pompidou or from private collections. The powerful yet subtle drawings have been executed with a calligraphic sense of line entwined with poetry and text. They represent her solitary side. Her collaborative side is represented in films directed by Robert Frank, Robert Mapplethorpe and Jem Cohen and the audio performance of The Coral Sea with Kevin Shields. She will shoot a short film, specially commissioned for the exhibition. The exhibit also includes cherished belongings taken from her personal archives. Among them original manuscripts, a photograph taken by Constantin Brancusi and a stone from the river in which Virginia Woolf committed suicide.