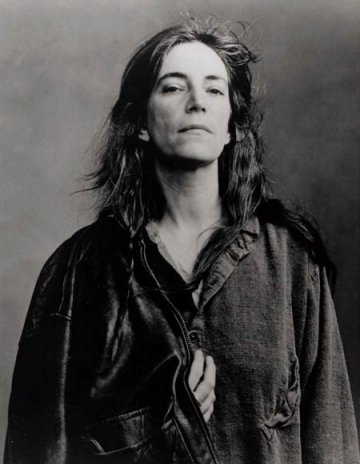 Patti Smith
Land 250
Linda Chenit, March 10, 2008
Patti Smith_My horse Namibie, 2005_Fondation Cartier
The Fondation Cartier is hosting a major solo exhibition -
Land 250
- of the visual work of American artist and performer Patti Smith. Drawn from pieces created between 1967 and 2007, it strives to provide an insight into her lyrical, spiritual and poetic universe. Her expressive voice serves to magnify the installations created specifically for the exhibition: a synthesis of photographs, drawings and films. Patti Smith was born in Chicago and grew up in New Jersey. A maverick teenager with a passion for Rimbaud, she moved to New York in 1967, where she met Robert Mapplethorpe. In 1969, the pair moved into the Chelsea Hotel and befriended such artists and writers as Sam Shepard, Brice Marden, Allen Ginsberg and William Burroughs. Absorbing herself in performance and poetry, she was inspired to create a fusion of improvisation, politics and rock'n'roll.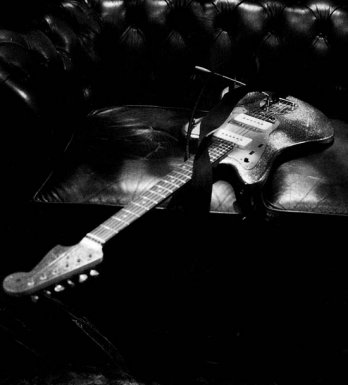 Patti Smith_My accoustic guitare
She released her first single "Hey Joe/Piss Factory" in 1974, and along with the group Television helped create a strong protopunk movement at the legendary CBGB. In 1975, her first album Horses, graced with the iconic portrait by Robert Mapplethorpe, received international recognition, including the Grand Prix du disque Charles Cros (1975). In 1977, a serious accident forced her into a long convalescence, during which she immersed herself in poetry and published Babel. The following year, her drawings were shown for the first time in New York at the Robert Miller Gallery.