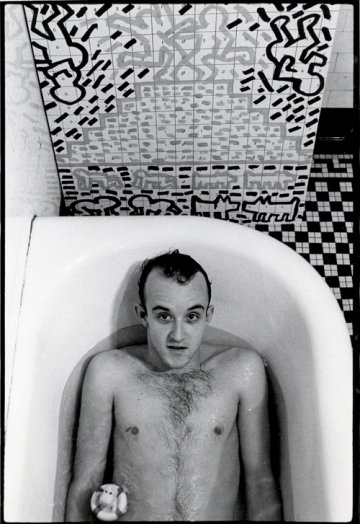 Keith Haring
A Summer with Jean-Michel Basquiat
Moca Lyon, March 3, 2008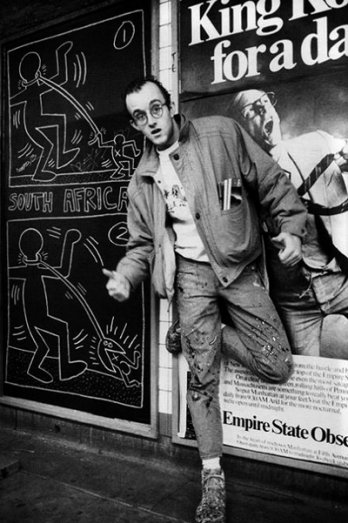 Keith Haring_Wall
Recognized as one of the great artists of the 1980s, Keith Haring is above all an emblematic figure, constantly linking the art world of his time to the world of the street, and to the widest and most diverse public. Keith Haring was born in America in 1958 (he would have been 50 in 2008). Before becoming a painter he studied commercial arts. He began by drawing on the walls of the subway, then finally had exhibitions in several prominent New York galleries such as Tony Shafrazi and Leo Castelli. In 1984 he started developing a colourful set of symbols related to the world of the media. His art stood out because of its synthetic forms outlined in black. Apart from this easily identifiable graphic style, his great popularity can also be explained by his predilection for unorthodox and universally accessible supports: the subway, city walls and streetlamps, all the way up to the multiples that he sold from his own shop.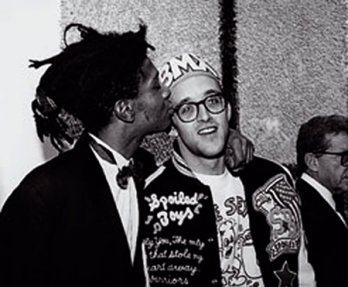 Keith Haring with Jean-Michel Basquiat
The retrospective will be set out in a deliberately nonchronological sequence. The artist's short career, spanning the years from 1980 to 1990, is viewed as a whole. Like Keith Haring in his own work, filling the canvas, putting his art in the most unexpected places, covering even objects and bodies, the exhibition will take over the museum, taking possession of the spaces in order to immerse visitors in the colourful, dynamic and teeming world of this artist.
Keith Haring_Free South Africa