Keith Haring
A Summer with Jean-Michel Basquiat
Moca Lyon, March 3, 2008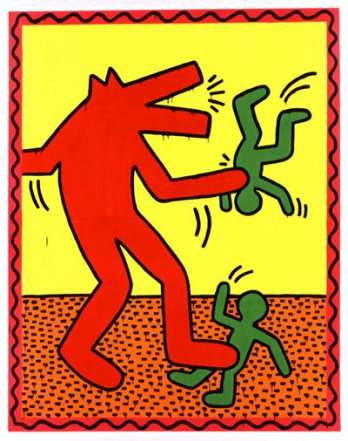 Keith Haring_Untitled, 1982
There are, too, moments of questioning and revolt: the apocalyptic visions and monstrous creatures in his work transcribe the scourges of the modern world, such as the nuclear threat and the AIDS virus, and heighten the intensity of his very personal iconography.

Never before seen by the general public, the series of paintings on fences are highlight of the show, as are the "Subway Drawings" (some only as photographs, the originals having sadly been destroyed). This exceptional ensemble, made on a construction site fence in New York, shows the artist's powerful need to occupy urban space and to break free of the cultural milieu and the art market.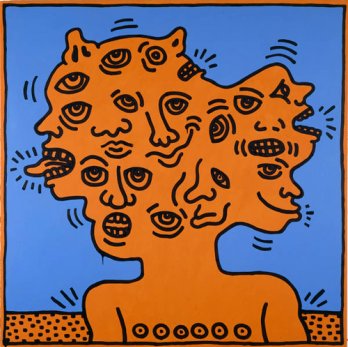 Keith Haring_Untitled, 1984
In the same vein, and specially reinstalled for the exhibition, his astonishing "Pop Shop Tokyo" (1985) illustrates his desire to make art accessible to all and surrounds us from floor to ceiling with the incredible shop where he could make his work directly available to the general public.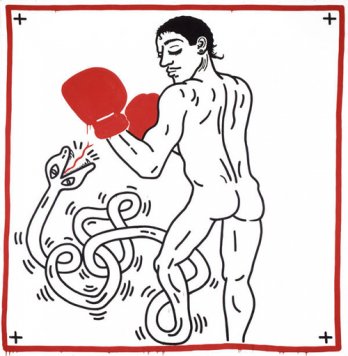 Keith Haring_Portrait of Macho Camacho, 1985