Keith Haring
A Summer with Jean-Michel Basquiat
Moca Lyon, March 3, 2008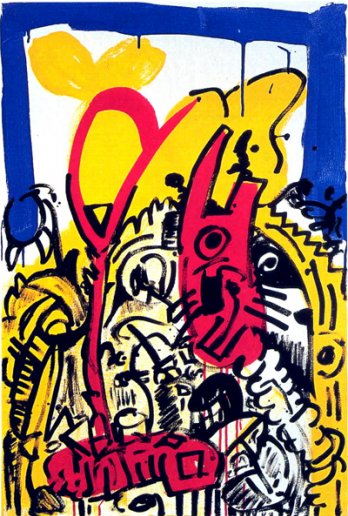 Keith Haring_Red, Yellow, Blue 21
It comprehensively deploys Haring's practice, including its essential paintings on tarpaulin and its monumental paintings (including the canvas made in 1987 for the Casino at Knokke-le-Zoute). 

Most of all, though, it allows visitors to discover the extraordinary diversity of the supports and media that Haring used so freely - vinyl paint, acrylic enamel paint, chalk, ink, felt pen, on canvas, metal, paper, wood and even the human body (including that of Grace Jones in 1985).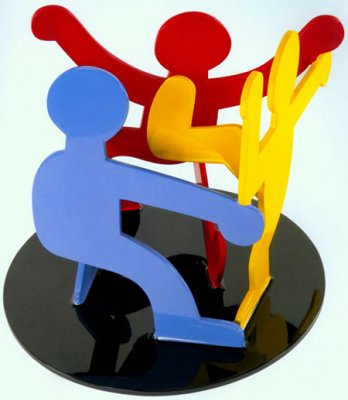 Keith Haring_Show Sculpture
A big ensemble of more than a hundred drawings reveals the diversity of Haring's graphic world and the directness of his style, expressing sincerity and passion by means of a continuous and consummate line. The influence of classical art is manifest here, as is that of African, Asian and South American cultures.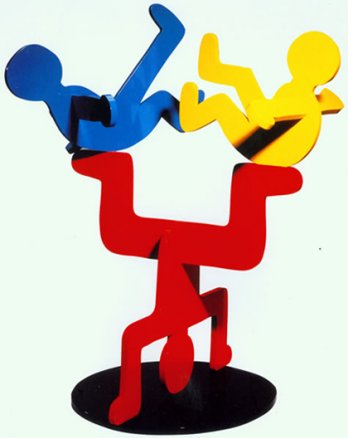 Keith Haring_Show Sculpture