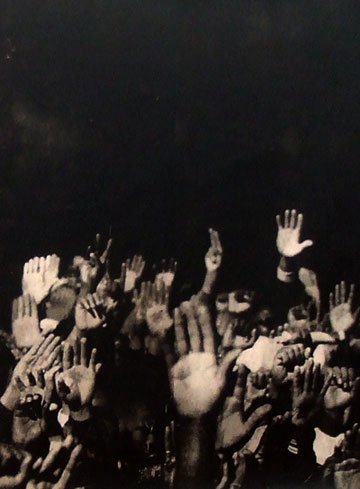 Glenn Ligon
I Am A Man
Wayne Baerwaldt + Thelma Golden, February 11, 2008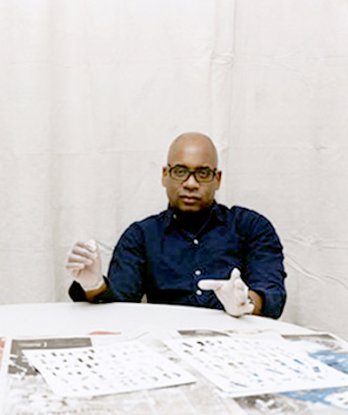 Glenn Ligon_Schmidt
Born in 1960 in the Bronx, New York, Glenn Ligon belongs to a generation of artists who came to prominence at the end of the 1980s and the beginning of the 1990s for paintings and photo-texts which explore aesthetic questions related to society, linguistics, racial and gender politics and sexuality. Ligon's work employs various artistic forms including painting, printmaking, sculpture, installation and video - each chosen for its special aptitude to treat complex subjects that defy normal categorisation. Integrating diverse sources such as texts by James Baldwin, found and subverted imagery and sketches by the comedian Richard Pryor. His work is an informed meditation on quotation and the invading presence of the past as well as the representation of the self in relation to culture and history.
Glenn Ligon_Artwork
Glenn Ligon : Some Changes explores the idea of "revision", stressing Ligon's tendancy to modify the subjects and themes of previous works in order to produce new ones in different media. It presents more than fifty works from the last twenty years of the artist's career including Untitled (I Am a Man) (1988); Runaways (1993); the Richard Pryor paintings (1993-2004); the award-winning web-based project, Annotations (2003); the installation The Orange and Blue Feelings (2003) and a new series of drawings originating from Ligon's humorous appropriation of 1960s African-American coloring books.
I Am A Man
Glenn Ligon is an American born, black artist who followed his studies at the Rhode Island Design school (1980-1982), received his B.A. from the Wesleyan University in 1982 and participated in 1985 at the Whitney Museum of American Art's Independent Study program. His growing up in the 1960s makes him a child of the civil rights movement, confronted early with the quest of black emancipation and the struggle to achieve it. He is a multidisciplinary artist, using mediums as diverse as painting, installation, print work, photograph and video. The content of his art is as widespread as his working range.