¡CUBA!
A voyage through this Island's Art and History, from 1868 to today
Catherine Guex, February 4, 2008
Anonymous, Marlon Brandon playing the Conga with the Cuban author Guillermo Cobrera Infante, 1956_Vicki Gold Levi Collection NY
The exhibition's historical narrative is told through a selection of significant photographs: from those that have never been shown to the iconic, these pictures illustrate the chronology of events as recorded by remarkable photographers. Within this account are images illustrating the major chapters in the history of Cuban art, from the nineteenth-century's wars of independence through to the uncertainties of the future. Throughout the twentieth century, artists engaged in international discourses sought to define a national identity, Cubanidad.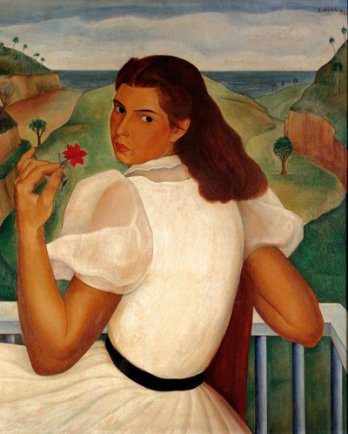 Jorge Arche, Portrait of Mary, 1938_Rodolfo Martinez
Intermingling a re-examination of its colonialist past and openness to the avant-garde, Cuban artists created a profoundly original art of synthesis (Baroque and academic legacies, Spanish and African roots, Catholic and traditional spirituality). Central to the century and the exhibition, with the presentation of twenty paintings, the landmark work of Wifredo Lam embodies this synthesis.
Alberto Korda_Militia woman, Havana about 1962_MMFA, Christine Guest
At times a vehicle for collective political action and at times a personal expression vis-à-vis history, Cuban art deals with matters pertaining to a sense of place and the role of the artist in society, issues that outstanding contemporary artists continue to explore in relevant ways.