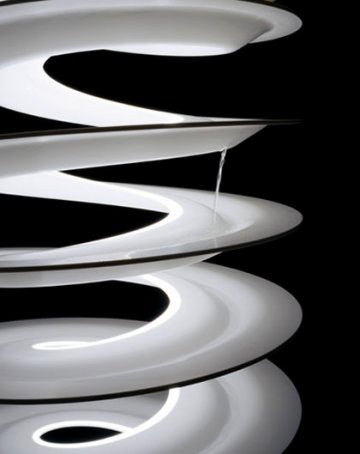 What kind of design for the 21th century?
Object or Piece of Art...
C.H. + A.J. M., March 25, 2010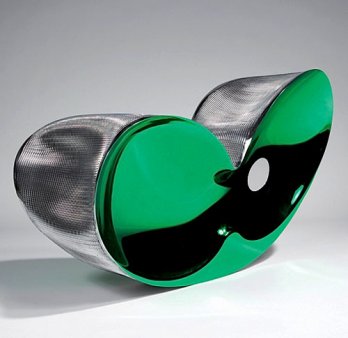 Ron Arad_Blo Void 3
revues in showrooms, high consumption in the art market, young designers tried to find they way in the market - trend review: 160 lots, thirty years of design; might as well be a whole generation. The'Artcurial' auction house in France, a temple of the art market, has put three-dimensional pieces up for sale. Bids have rocketed. Among some big names in design, a thirty-year-old encouraged blue-eyed boy of collectors is after some dazzling personal creations.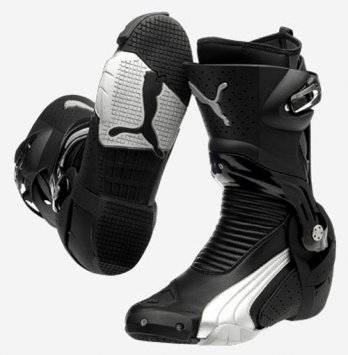 Cédric Ragot_1000 Ghost Docter
'It was just a few years ago that I still didn't have the foggiest about the world of art galleries,'
jokes Cédric Ragot, who studied industrial design. Five or six telephones for Alcatel, some snowboarding shoes for Salomon, some motorcycling boots for Puma, an outline of a bicycle, some collaborations for L'Oréal or EDF: his innovative design has reaped its rewards and patents and even a 'design star', awarded in October 2007 for his 'Wifi' robot designed for Meccano.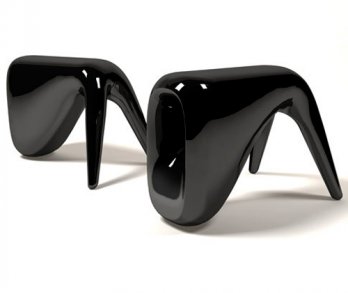 Cédric Ragot_Tabouret La Chose_Artcurial
However, these are more demanding pieces which have propelled him onto the forefront of the scene. The talent scout? Giulio Cappellini, master of Italian design. At the furniture exhibition show in 2005, he picks out the iconoclastic stool by the young Frenchman and advises him to present it in Milan the following year. He becomes one of the protégés of the Parisian gallery 'Tools', a pioneering research group of contemporary design.