The 21th Century will be feminine!
9 designers who are transforming the contemporary design world
M.V., January 28, 2008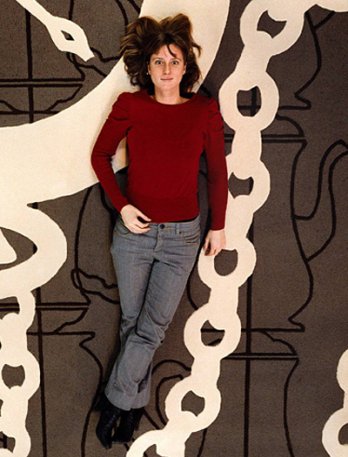 Kiki van Eijk_Gautier Deblonde
Kiki van Eijk
Kiki van Eijk is working in the design field since 2001. She graduated Cum Laude at the Design Academy Eindhoven in November 2000 and got known by her famous « Kiki Carpet ». Now she's working on her own collection which is presented and sold worldwide in galleries and museums in London, Paris, New York, Milan, Cologne, Tokyo, Montreal, Amsterdam, Brussels etc. She works on projects for companies and institutions such as Studio Edelkoort Paris, Design Academy Eindhoven, Verardo, Swarovski, MOOOI, Ahrend, HAANS, Wooninc etc. Her work is published in magazines such as Wallpaper, Elle, Harpers Bazaar, Vogue U.K., The International Design Year Book.
Kiki van Eijk_Quilt Chair