The 21th Century will be feminine!
9 designers who are transforming the contemporary design world
M.V., January 28, 2008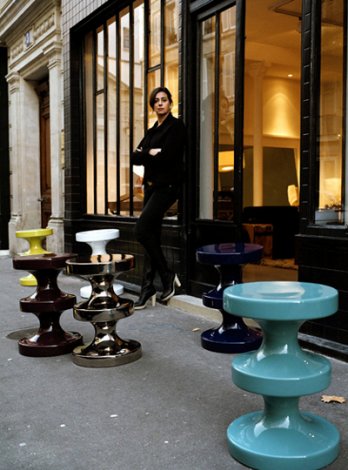 India Mahdavi_Gautier Deblonde
India Mahdavi
Architect and designer, India Mahdavi is based in Paris. Her office, imh, created in 1999, is known for the diversity of its international projects: she has been exploring fields from architecture to scenography, interior, furniture and object design. Her work shows this wide array of creativity.
Amongst the most important prokects are: La Rinascente department store in Milan (2006), John Frieda Salon in London (2006), Condesa df hotel in Mexico City (2005), On Rivington in New York (2005), Townhouse hotel in Miami (2000), Dragon-I restaurant in Hong Kong (2002), APT lounge in New York (2000), as well as private houses in the Egyptian desert (Siwa), in Sydney, London, New York, Paris or Spain. She is currently working on Suka at Sanderson Hotel and Bungalow 8 in London. In 2006, the Champagne spoon for Ruinart and in 2005 were edited her collaboration with Bernardaud, Tarkett Sommer, Treca de Paris, prestigious brands of art de vivre. Soon coming a light collection for Baccarat.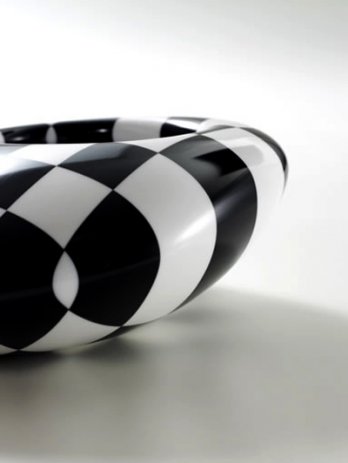 India Mahdavi_Corian
India Mahdavi centres her work on imagination. The spaces she conceives are elegant, fluid, and always tell a story in relation to the essence of their location. Awarded Gold Woman of the year 2006, category Art and also elected creator of the year 2004 by prestigious Salon Maison&Objet, India Mahdavi's creations are immediately recognizable by the subtle association of sensuality and elegance, a perfect balance between masculine and feminine. She carries her own furniture line in her Parisian showroom.