The 21th Century will be feminine!
9 designers who are transforming the contemporary design world
M.V., January 28, 2008
Zaha Hadid_Gautier Deblonde
Zaha Hadid - Maison&Objet • Créateur Award 2008

Zaha Hadid was awarded the prestigious Pritzker Prize (considered the Nobel prize of architecture) in 2004 and has gained international acclaim for her theoretical and academic work. Each of her projects is the fruit of over thirty years of experimentation and research in urbanism, architecture and design. 
Today, Zaha Hadid is widely known as an innovative architect who is constantly pushing the boundaries of architecture and design. With her associate Patrik Schumacher, she has designed, among other projects, the Phaeno Science Centre in Wolfsburg: an alchemy of fluid spaces, which her practice always strives for.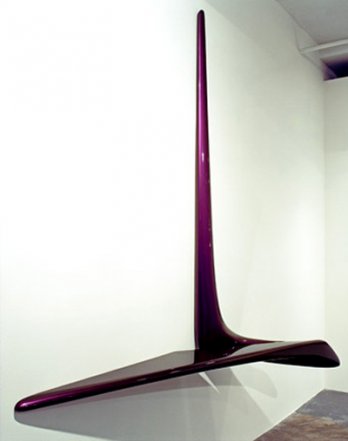 Zaha Hadid_Furniture
Zaha Hadid Architects are currently working on a multitude of projects, including the Aquatic Centre for the 2012 Olympics in London.
Celebrating the breadth of her visionary talent, her works have been given a critically acclaimed retrospective both at the Solomon R. Guggenheim Museum in New York and the Design Museum in London.