Hetal Jariwala + Eva Bauer
Deux filles et un sac Flip & Tumble
F.T., January 21, 2008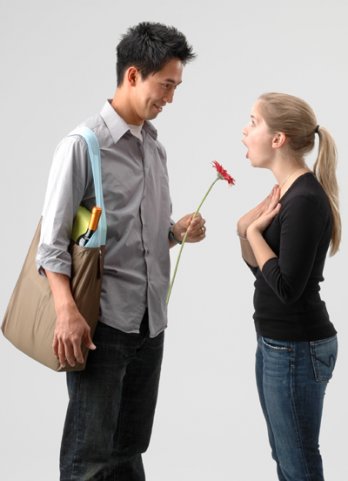 Hetal Jariwala and Eva Bauer_Yusuke flower
Eva Bauer

E.D.: Where do you find inspiration?
E.B.:
I have always been amazed and inspired by the natural world around me. As a young kid I was always playing with bugs, plants, water, and and anything else I could find in my backyard. I was always amazed by the complexity and balance of the interactions of such simple elements. I try to carry that type of balance into the products I design.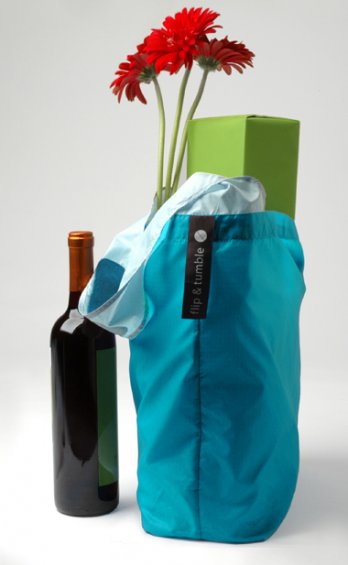 Hetal Jariwala and Eva Bauer_Bag wine
E.D.: Your favorite hobbies?E.B.:
Gardening, running, and lounging around at the beach (warm ones)...

E.D.: How do you want your products to affect people?E.B.:
Well I hope they make the everyday a little easier, but most importantly I hope they bring a little smile, smirk, or even a chuckle to the everyday things we do in our lives. I think being able to laugh, especially at
yourself, is crucial to living a happy life.
Hetal Jariwala and Eva Bauer_Two bags
E.D.: Your favorite childhood experience?E.B.:
Making huge mud baths in the backyard with my sister and getting covered from head to toe in mud.
www.flipandtumble.com