Hetal Jariwala + Eva Bauer
Deux filles et un sac Flip & Tumble
F.T., January 21, 2008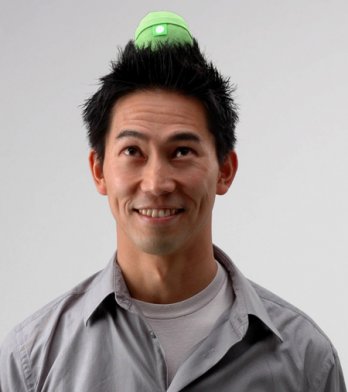 Hetal Jariwala and Eva Bauer_Ballon Head
"We started to play with different methods of compacting the bag, different materials, and just anything that we could change."
Making the bag out of ripstop nylon turned out to be a no-brainer, it had the perfect combination of strength and compactability. For the stuffsack, Hetal and Eva learned that they could use a stretch material, and this made a huge difference in how easily they could get a large bag back into a compact form.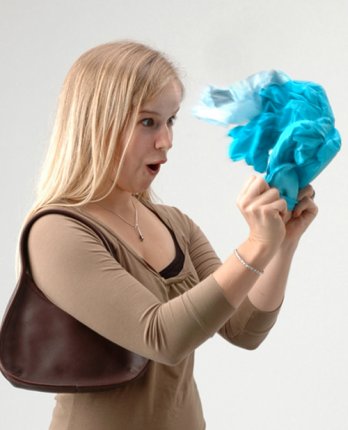 Hetal Jariwala and Eva Bauer_Bag Pop
Experimenting with different forms for the stuffsack, they developed a design that made it possible to convert the bag into a small ball. It worked similarly to a sockball.
"All you had to do to compact the bag was place your hand in the pouch, scrunch up the bag, and flip the stretchy panels over it. It took about 10 seconds to go from a full sized bag to a ball the size of a peach."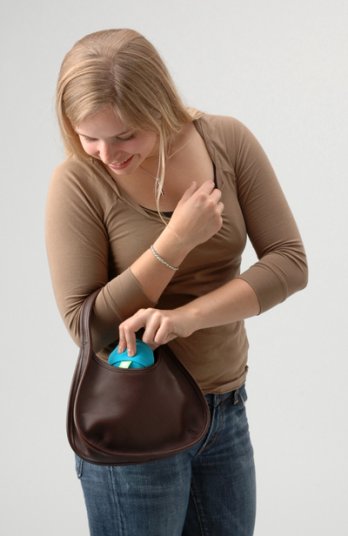 Hetal Jariwala and Eva Bauer_Ball Purse
Their final product, titled the 24-7 bag, sells online for $15 through their website at
www.flipandtumble.com
. Over its lifetime, each 24-7 bag can easily spare the earth from over 1,000 disposable plastic bags. The bags fit over your shoulder and have a go anywhere, do anything style that works in just about any environment.