Jo Crepain
Anterwerpen in my mind
Ziche Alberta, January 21, 2008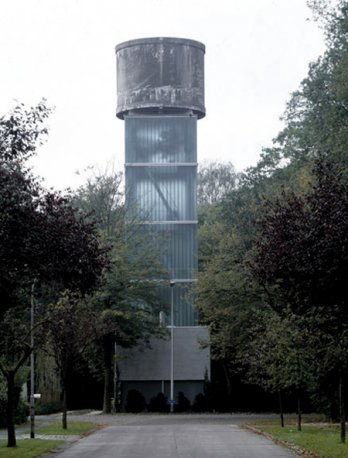 Jo Crepain_Woning Moereels
Z.A. : My first question is about your work. What does it mean to work in Belgium and, above all, in Antwerp?

J.C.:
The Belgian situation is rather unique: there are a lot of architects, almost as many as in Italy - 13,000 architects for 10 million inhabitants, that's about one architect every 900 people. It's pretty crowded and we aren't even lucky in terms of fees: our fees are among the lowest in Europe, even though we have more responsibilities than elsewhere in the continent. This is not the best possible situation; many Belgian architects work alone or in small groups, and they all start out by building a home for their brother or sister's family; they start from the bottom, with small projects, and go on to bigger things if they are lucky.
The situation in Belgium is unique, as you will probably be aware: 80% of Belgians own their own homes, and so most architecture is private. A lot of homes are built, both large and small, which is different from Holland, for instance, where there is a lot of social housing, big collective housing developments.

Jo Crepain_Woning Moereels
In Belgium we work on a smaller scale, for individual citizens. Antwerp is also unique in another way: it's a city that has been completely ignored for years, but I must admit that the atmosphere has changed in the past 5 or 6 years, there is a new enthusiasm about architecture and town planning. Our mayor shows new interest and seems to understand the importance of good planning, how good urban planning can help in the presence of social problems, finding the right combination of people and functions, etc. We are working to achieve better quality, and I believe that in ten years' time Antwerp will be unrecognisable; of course the historical part of the city will not lose its identity, but everything that is being built now and will be built in the future will be high class. So we should be happy to live at this time in history, and even though we are a bit behind Holland, France and Germany, in Belgium too we are finally seeing change. Let's say that our country is trying to make the leap that will allow us to make up for lost time.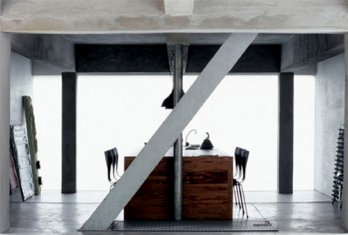 Jo Crepain_Woning Moereels
Z.A. : Let's talk about Holland now, this country that is so close and yet so far away. What is your relationship with Holland like? 

J.C.:
As you will know, I have worked in Holland a lot, and so I can tell you about the differences between Holland and Belgium. Holland is "stricter" about urban planning and architecture; this discipline has always existed there, in that the country has always had excellent planners; they have to deal with the problem of the water, and they have to be organised if they want to stay dry! And so Holland is an organised country, in terms of planning; there's good architectural and social organisation; there are a lot of companies working on social housing, some of which own up to 50,000 or 60,000 homes.