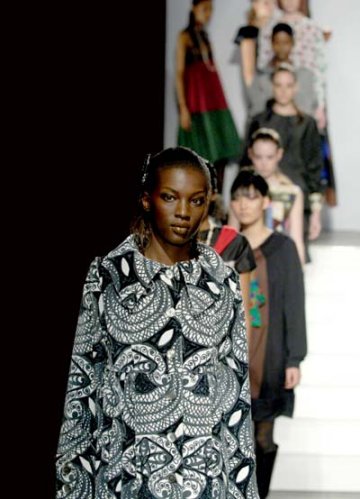 Duro Olowu
Back to the source
R.V., January 14, 2008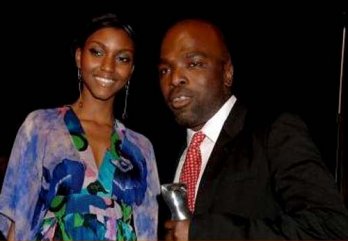 Mannequin et Doru Olowu
E.D.: Your name?D.O.:
Duro Olowu
E.D.: How long have you been at LFW? D.O.:
Olowu launched his capsule collection for spring/summer since 2005
E.D.: Describe your style in three wordsD.O.:
Effortless, international chic
E.D.: What is currently inspiring you?D.O.:
Women, music, art

E.D.: What's new? D.O.:
Olowu is to launch a new menwear collection in 2008
E.D.: What do you love about London?D.O.:
It's multicultural and alive. Everything is here if you know where to look

E.D.: Your stockists?D.O.:
A La Mode, Liberty, Duro Olowu, Jeffrey, Podium, Barney's in New York.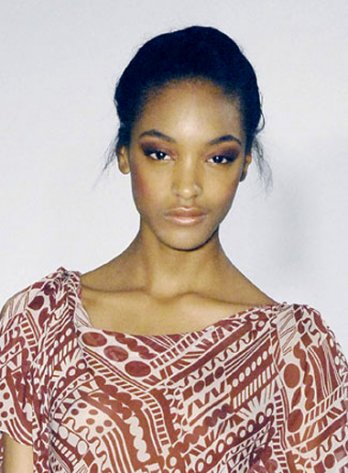 Doru Olowu_Ready-to_wear Summer 2008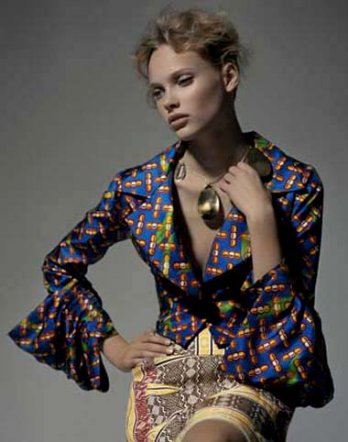 Doru Olowu_Pret-à-porter 2008