Nathalie Dewez
A luminous talent
B.D., January 14, 2008
Nathalie Dewez_Laplic
The rectangular steel bases of the 'Eva' ensure the stability while the carbon fibre tubes bring lightness and flexibility. The light gets its name from E.V.A. material, which forms supple shells when thermally moulded that serve as light shades for the halogen bulbs. Once they're lit the shells look like china and one can stick his finger in these vegetable-like shells.
Nathalie Dewez_Laplic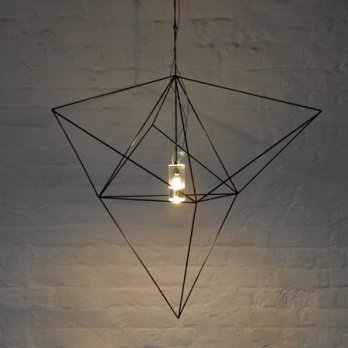 Nathalie Dewez_Prism
This oversized light shade was designed for office use in order to create more warmth and volume. The shade virtually 'pulled the ceiling down' to form a warmer space with a very soft light.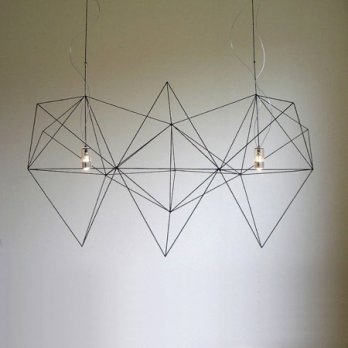 Nathalie Dewez_Prism