Nathalie Dewez
A luminous talent
B.D., January 14, 2008
Nathalie Dewez_Sol-Air
As with the exterior version, the tube is made of very light and resistant carbon fibre. Given the important height (2,50m-2,95m), the halogen lamp set upon this tube gently rocks with the flow. Thanks to the nickel-plated steel socket, the light can move freely, which is very important to Nathalie.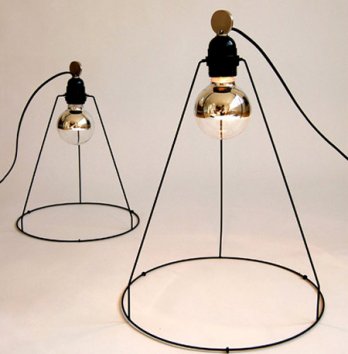 Nathalie Dewez_Komvouvoulé
Rocking like high grass: the long tubes in carbon fibre, a base stuck into the ground, curved pyrex glass to wave better in the wind …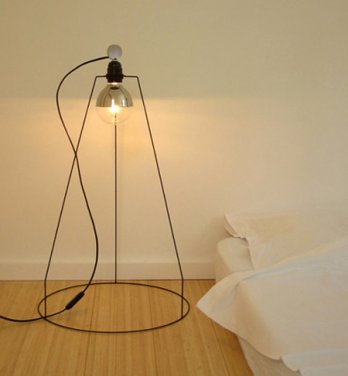 Nathalie Dewez_Komvouvoulé
The same kind as the interior Sol-air but smaller, a reading light. Where does the name come from? Well, in French "comme vous voulez" means "as you want" De lamp is indeed made from coloured light caps. There are three caps but they can be combined in several colours: red, yellow, orange, fuchsia and blue. You choose the colour as you wish. As you want!