Nathalie Dewez
A luminous talent
B.D., January 14, 2008
Nathalie Dewez_Flight
Dia
was made with the idea of bringing a bit of garden into the house. The principle is quite simple. Put it above the dining table and you will enjoy the soft light glowing through the trees. It's an indoor picnic, a new cloth bringing you a whole new universe. Later, you will always be able to change the print for a new atmosphere.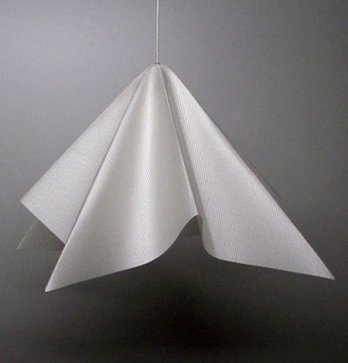 Nathalie Dewez_Flight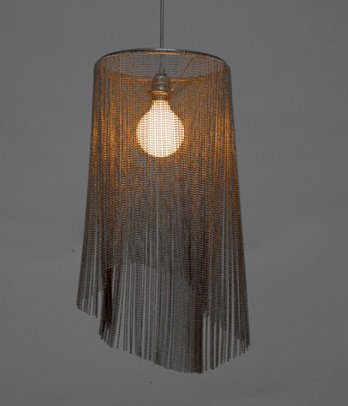 Nathalie Dewez_Glam
The originality of this light lies in its simple use. Its construction is particularly ingenious: the 'Plic' is made of a round bulb with an internal reflector, it is used as a torch that can be attached to different places with a spring-clip. Thanks to its electric dimmer the nature/technology duality is possible.