5 Creative People
To follow in 2011
C.C., May 30, 2011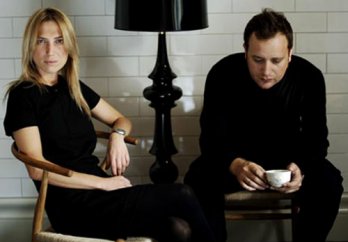 Seyhan Özdemir and Sefer Çağlar
Seyhan Özdemir + Sefer Çaglar, Designers (Turky)


Seyhan Özdemir and Sefer Çaglar met on the historic grounds of the Mimar Sinan University where she studied Architecture and he qualified in Interior Design. When they left the school in 1998 the Turkish design industry was suffering from a lack of identity. As architects and designers, they both believed in the transformative power of modern design with an emotional touch. After gaining experience in the field, a shared individualistic approach to design led them to establish Autoban in 2003.
Seyhan Özdemir and Sefer Çağlar_Lamp King
Based in Istanbul, Seyhan and Sefer initially set to work on cafe and restaurant projects. As a rational extension of their interior work, they began developing product designs and in 2004 launched their first collection, Funny Ply, with which they took part at Salon du Meuble in Paris, making it their first appearance in the international design world. In the same year, the duo were named "Best Young Designers" by Wallpaper magazine, were awarded "Best Newcomer" by Blueprint magazine following their participation at 100% Design in London in 2005, and were also the Blueprint "Bursary Winner" that year. At this point, residential and retail design had also become part of their work, designing stores across Istanbul for the luxury fashion brand Vakko.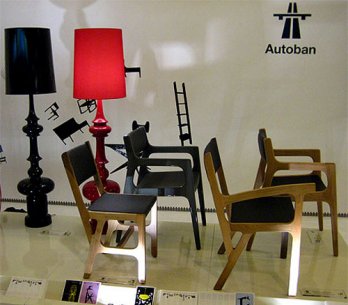 Autoban collection
In 2006, their restaurant design Müzedechanga was awarded "Best Restaurant" design by Wallpaper magazine, after which, in 2007, AFM cinema was completed, adding another field of design work into their portfolio. In 2008 they won several awards at the Design Turkey Awards, and also began work on hotel design, from which their boutique hotel design for Witt Istanbul Suites was listed in the Conde Nast Traveller Hot List in 2009.
Starting at 2 and now consisting of an office of 30 people, Seyhan and Sefer currently run several projects abroad as well as continuous projects in Istanbul, and most recently, in terms of new design work, have taken on several architectural projects, soon to emerge this year.
www.autoban212.com