Ørestad College
Ørestad, Copenhagen, Denmark
3XN, November 26, 2007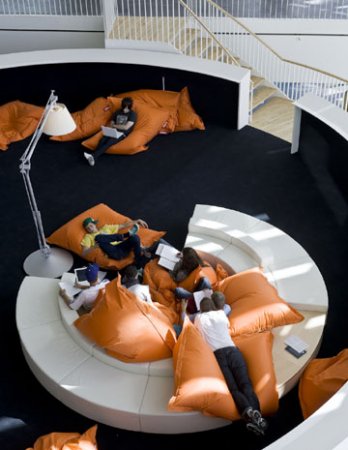 3XN_Ørestad College_P: Adam Mørk
About 3XN:


Founded in 1986, 3XN employs over 100 staff in offices in Copenhagen and Århus, Denmark, and currently works in eight countries around the world. 3XN was represented at the Venice Biennale 2004, won the RIBA Award 2005, the MIPIM Future Project Awards 2005, 2006, and 2007, the ULI Award 2006, the Dedalo Minosse Prize 2006, and the International Design Awards 2007.
Building on a Scandinavian tradition of functionality, clarity, and beauty, 3XN considers each new project a research endeavor that adds to its experience and approach. 3XN architecture translates poetry into reality and aims for its work to become the heritage of tomorrow.
3XN_Kim Herforth Nielsen_P: Kim Herforth Nielsen
Kim Herforth Nielsen, Principal Architect, 3XN

Architect MAA RIBA Kim Herforth Nielsen, founder of 3XN, is Principal Architect. Kim Herforth Nielsen holds full architectural responsibility for all 3XN products from original concept to turnkey building. Kim has been a main driving force in 3XN's 20 years of history, with projects like the Royal Danish Embassy in Berlin; the Architects' Building in Copenhagen, the Music Building in Amsterdam, Ørestad College and the upcoming Museum of Liverpool in his port folio. Kim is honoured with the Danish Knight's Cross and the Eckersberg Medaille. He is judge in the Danish Architectural Association's competitions, sat in the AR Emerging Architects Award 2006 jury, and is a frequent lecturer at architects' schools, universities etc. world wide.