Lidewij Edelkoort
A day at l'Usine studio, with the new trends guru
L. Maggi, November 12, 2007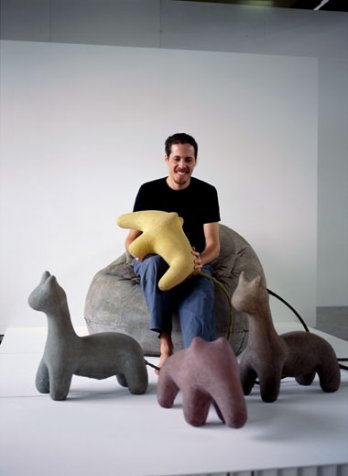 Nacho Carbonell_Pump It Up_José van Riele
L.M.: What is the current approach to the project of design, sought after by the melting pot of cultures and the revival of arts and crafts, handmade goods?L.E.:
I believe that global and manual can live in harmony. What is wonderful about discovering arts and crafts is the fact that we are using high technology to create an alliance between handmade and machine made.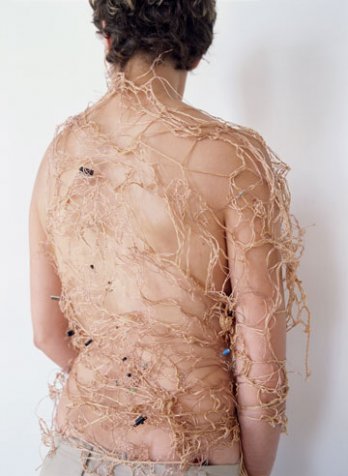 Veronique Lorne_ I want to strech_José van Riele
L.M.: How do you feel about prototypes by young designers that reach stratospheric prices?L.E.:
Actually, the problem isn't the young designers, but a dilemma of a market which has a disparate need for new ideas. It's pure speculation.
Ine Mulder_Under Hair_Miep Jukkema