Lidewij Edelkoort
A day at l'Usine studio, with the new trends guru
L. Maggi, November 12, 2007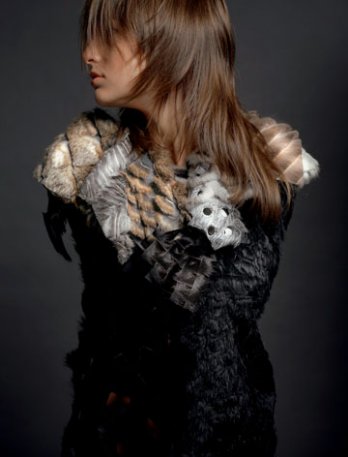 Coby van Der Bosch_Fur The Fabric_Lisa Klappe
L.M.: Have you had any feedback from the workshop in Brazil and Africa?L.E.:
Yes, and a great amount of goodwill. The comparison with the local reality was also positive. The world can no longer be colonized. Students must measure their own ideas up against the local customs and difference in religions.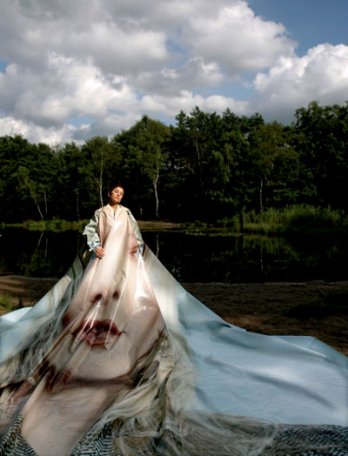 Henriette Waal_In Publiek Doek_Lisa Klappe
L.M.: In the past, you have investigated topics like the precariousness of life and meaning of death. Which appointments are there for near future?L. E.:
Young people are interested in the more intimate territories like life, death, family, tradition. The historic context is what imposes a quest for a new significance. For the October 2007 Graduation Show, we have planned many projects pertaining to confidentiality : the idea of a house with many small rooms instead of open spaces. There are several points that stay on our agenda constantly. Like the problem of water, with projects which high light the necessity to safeguard it.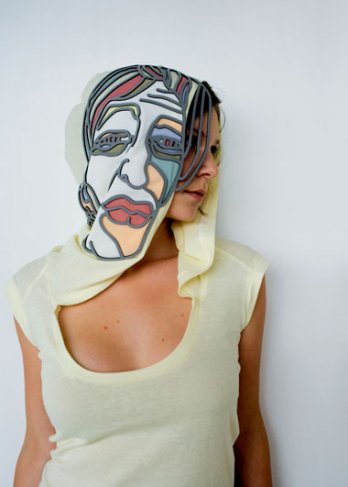 Suzannr van Der Aa_Pose_Miep Jukkema
One of the key points in the appraisal of quality of a proposal is its sustainability. In addition, we work with one of the most famous agricultural universities in the world: Wageningen University which calibrates eco-plastic and eco-fuel projects. The demand arises for a deeper connection between science and design, science and art ; the kind of connection that existed in the Gold Age of the 17
th
century that has been abandoned for too long now.