Lidewij Edelkoort
A day at l'Usine studio, with the new trends guru
L. Maggi, November 12, 2007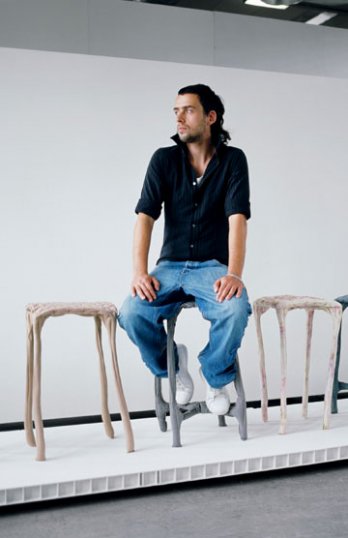 Cris Bartel_Skininterior_José van Riele
L.M.: Which design items are a must?
L.E.:
I have three musts: space, nature and water. Then a nice fire, a good bed, a flat screen to watch movies, a nice kitchen. I like living in a neutral space. I need to be free of visual waves that might influence me.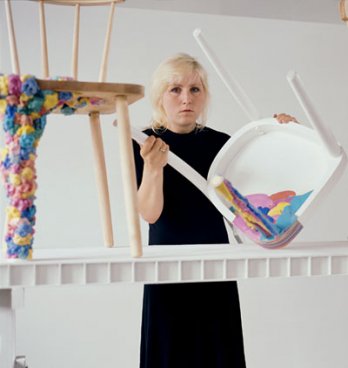 Anna Ter Haar_Buitenbeenties_José van Riele
L.M.: After the "North Meets South" exhibit and the projects led by The Design Academy in the favelas of Brazil, which territories concerning emergency problems are you now exploring?L.E.:
The project, which received a prize from UNESCO, began a year after September 11th, 2001 as a response to the tormented historical period in which we live. Many of the discomforts that we are experiencing originate from the disparity between wealth and poverty. It is our specific commitment and desire to use design in order to change the world and offer assistance. I try to be very realistic and pragmatic when dealing with social problems.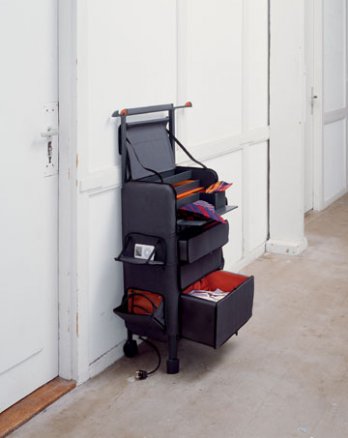 Jan Willem Bosch_Subcase_Vincent van Gurp
An example could be designer's project to collaborate with Indian master weaves to create new patterns for fabrics and manufactured products. We would like to elevate young people's consciousness starting with school, with the enterprise designers of the future.