Lidewij Edelkoort
A day at l'Usine studio, with the new trends guru
L. Maggi, November 12, 2007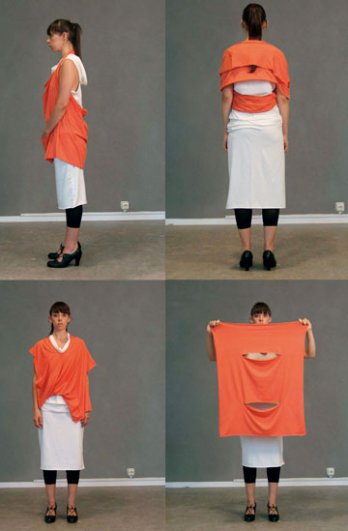 Daniela Pais_Clothing Species_José van Riele
The Edelkoort Group was founded by Li Edelkoort; one of the world's most renowned trend forecasters. Born in Holland in 1950, she studied fashion and design at the School of Fine Arts in Arnhem, and upon graduation became a buyer at the leading Dutch department store, the Bijenkorf. There she discovered her talent for sensing upcoming trends. Her unique ability to predict what consumers would want to buy several seasons ahead of time brought her to Paris in 1975, working full time as an independent trend consultant.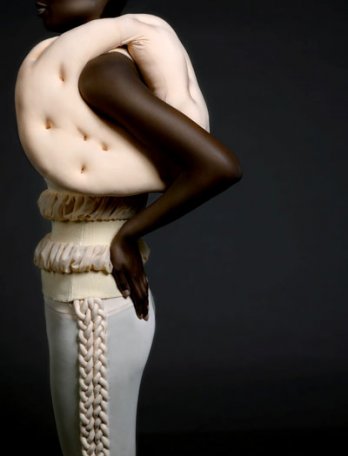 Daniera Ter Haar_Soft Intentions_Lisa Klappe
Since then, Edelkoort's work has pioneered trend forecasting as a profession; from innovative trend forums for Première Vision in the late 1980s to long-ranging lifestyle analysis for the world's leading brands in the 1990s and onwards. Since 1992, Edelkoort's magazines (View on Colour, InView and Bloom) have redefined the publishing medium and produced images that have become ideograms of our time. More recently, her work has evolved into the realms of education at the Design Academy Eindhoven, humanitarianism within the Heartwear foundation and curatorship as she delves into the art and design domain illuminating museums and exhibits around the world.
Ellen Zoette_Dressed by Air_Miep Jukkema