Savile Row
The Mecca of modern male elegance
Louis V.M.H, October 29, 2007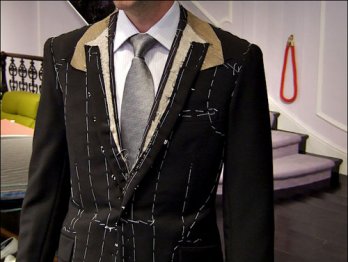 Bespoke
This quiet street situated between bustling Bond and Regent Streets is the Mecca of the custom-made - or "bespoke" - suit. It is home to a dozen prestigious firms' shops, as well as workshops along the street.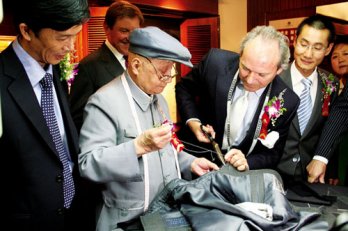 Bespoke
The venerable history of the Savile Row suit begins in the late 18
th
century. Men's fashion at the time was experiencing a small revolution under the influence of George Bryan Brummel, known as "Beau" (1778-1840). A member of the inner circle of the crown prince, an arbiter of fashion and himself "prince" of the dandies, he decreed that well-dressed gentlemen should wear dark colors, devoid of embellishments, as well as trousers, rather than knee-length breeches. Although Brummel subsequently fell into disgrace and lived in exile in France after 1816, the new fashion took hold.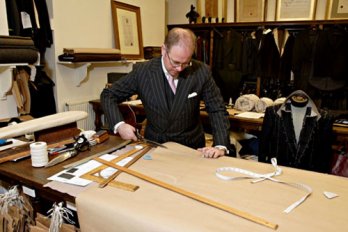 Bespoke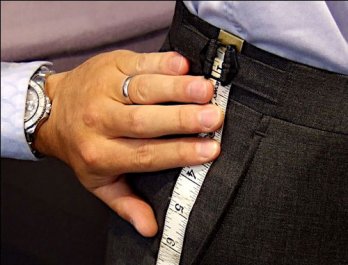 Bespoke