YAYOI KUSAMA
Fireflies on the Water
D.W., August 27, 2012
Yayoi Kusama_Chess
Showed large paintings, soft sculptures, and environmental sculptures using mirrors and electric lights. In the latter 1960s, staged many happenings such as body painting festivals, fashion shows and anti-war demonstrations. Launched media-related activities such as film production and newspaper publication.
Yayoi Kusama_works in progress
In 1968, the film "Kusama's Self-Obliteration"which Kusama produced and starred in won a prize at the Fourth International Experimental Film Competition in Belgium and the Second Maryland Film Festival and the second prize at the Ann Arbor Film Festival. Held exhibitions and staged happenings also in various countries in Europe.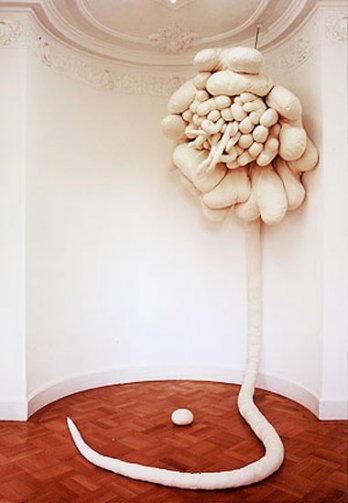 Yayoi Kusama_Death of an illusion