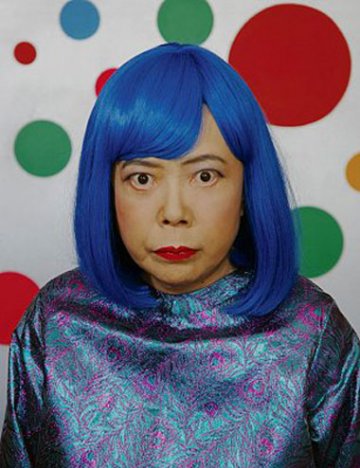 YAYOI KUSAMA
Fireflies on the Water
D.W., August 27, 2012
The Withney Museum, New York presents Fireflies on the Waterthe, a retrospective devoted to Japanese artist Yayoi Kusama (born 1929): through a chronological display of some 150 works dating from 1949 to 2011, the exhibition pays tribute to an artist who stands apart, in a class of her own, yet one who has had a considerable influence on contemporary art from Andy Warhol to Mike Kelley, and who still attracts the interest of the rising generation.
The exhibition then traveled to the
Reina Sofia Museum,
Madrid,
Tate Modern,
London, and the finally took a place at the
Whitney Museum of American Art, New York
. Each city will however make a distinctive contribution to the whole, as the display will vary from place to place: the
Whitney Museum of American Art à New York
for its part puts distinctive emphasis on Kusama's sculpture and the experiments with colour represented by her monochromes.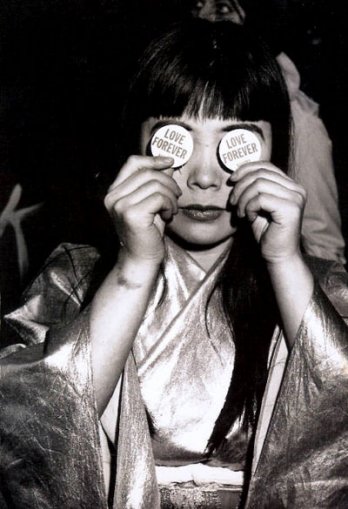 Yayoi Kusama
The retrospective maps the key points in the artists career, illustrating the protean nature (painting, sculpture, performance, environments…) of a body of work the artist herself describes as "obsessional." This characteristic is strongly connected to a childhood memory, a hallucination that stands at the root of her recurrent motif of the dot.
"My life is a dot lost among thousands of other dots,"
she has said. After an introductory section featuring her early, small-format works, notably a number of watercolours never yet seen in Europe, marked by a certain Surrealist influence, the exhibition falls into two major periods: exile in New York, and the return to Japan after 1973.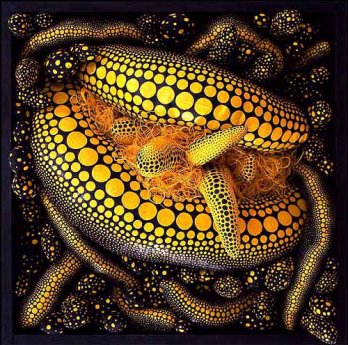 Yayoi Kusama_Flowers blooming in Azumino
Tenaciously creative and obsessive, Yayoi Kusama continues to create artworks wrested from her stream of consciousness. These pieces speak to her past and continue the themes she began in the 1960's. Yayoi Kusama was born in Japan in 1929. As a child, she suffered from hallucinations (Started to paint using polka dots and nets as motifs at around age ten ,and created fantastic paintings in watercolors, pastels and oils.) of nets, dots and flowers that appeared to cover every inch of space and threatened to obliterate her. The hallucinations left an indelible impact on the artist, and the imagery from the period still manifests itself in her work. Essentially self-taught and fiercely determined to be an artist since her childhood, went to the United States in 1957 (at the age of 28).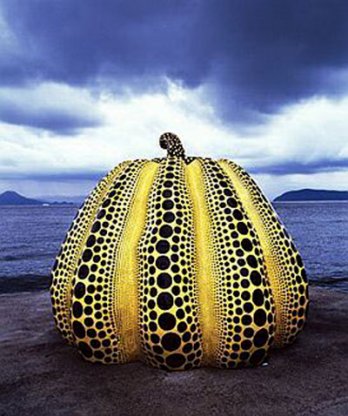 Yayoi Kusama_Pumpkin