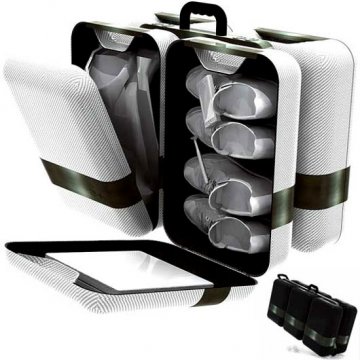 The emerging design
Palm Enroute Awards in mobility design 2007
Enroute Mag, October 22, 2007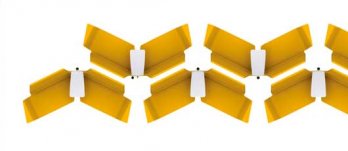 design one
The Palm enRoute Awards in Mobility Design 2007 were created to showcase innovative ideas that will help Canadians live better, smarter and faster when they travel. Both established designers and future design stars answered our call for original, creative concepts that were guided by the theme of mobility, from reinvented suitcases to next-generation hotels. Turn the page for the winning entries selected by our jury. The Grand Prize winner receives $6,000, airfare and accommodation for three nights at the Orchard Hotel in San Francisco, a meeting with the Palm design team and registration fees for the International Council of Societies of Industrial Design conference. The three runners-up each receive a Treo smartphone equipped with a Palm GPS.

The Jury
SYLVIE BERKOWICZ is a design fanatic and an accomplished design writer, editor and television director. She is the editor-in-chief of the online newsletter Créativité Montréal, and contributes to magazines like Azure, Intérieurs and Atmosphères.
WILLIAM GIBSON is renowned for his futuristic novels. (His latest, Spook Country, is out now.)
Gibson, who has an honorary doctorate from the Parsons New School of Design, coined the term "cyberspace.
RICH GIOSCIA is the director of Palm Design. His designers are responsible for designing all Palm-branded devices, including the Treo smartphone, on which his team is currently working. Gioscia holds more than 25 patents for his designs.
ERIK MOHR is creative director of Spafax Canada. His work has been recognized by the Society of Publication Designers, the Canadian National Magazine Awards, Magazines du Québec, Applied Arts and the Advertising & Design Club of Canada.
MICHAEL MOSKOWITZ is the president of Americas International, Palm Inc., this contest's sponsor and a leading manufacturer of PDAs. A recipient of Canada's Top 40 Under 40 award, he holds an MBA from Dalhousie University.
KARIM RASHID is a renowned industrial designer and an enRoute contributor. His clients include Umbra, Issey Miyake, Prada, Nambé, Magis, Method, Dirt Devil and Alessi. His boutique, Karim Rashid Shop, is located in New York.