Goodbye Mister Ettore Sottsass!
1917 - 2007
Marie-Laure J. + MOD, January 1, 2008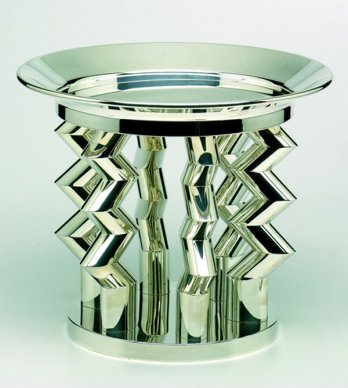 Ettore Sottsass_Fruit Chaal Murmansk
Memphis embodied the themes with which Sottsass had been experimenting since his mid-1960s 'superboxes': bright colours, kitsch suburban motifs and cheap materials like plastic laminates. But this time they captured the attention of the mass media as well as the design cognoscenti, and Memphis (named after a Bob Dylan song) was billed as the future of design. For the young designers of the era, it was an intellectual lightning rod which liberated them from the dry rationalism they had been taught at college and enabled them to adopt a more fluid, conceptual approach to design. The Memphis collective's work was exhibited all over the world, until Sottsass quit in early 1985.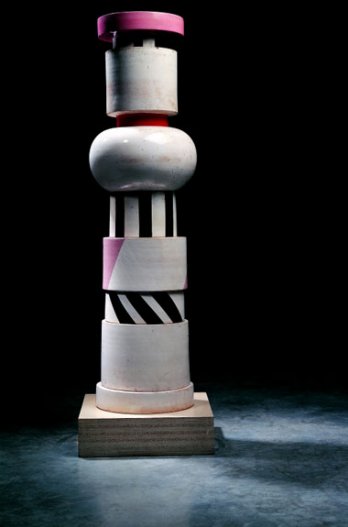 Ettore Sottsass_Gaspump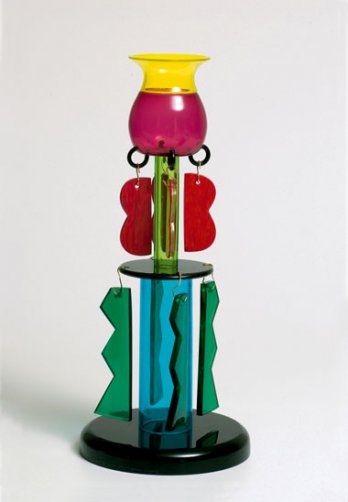 Ettore Sottsass_Vaas Clesitera