Goodbye Mister Ettore Sottsass!
1917 - 2007
Marie-Laure J. + MOD, January 1, 2008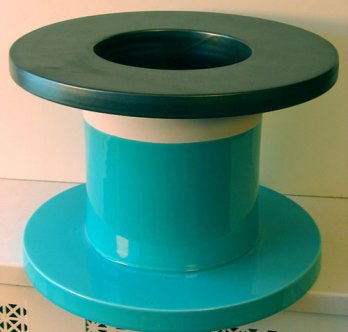 Ettore Sottsass_Bitossi Spool vase
In 1956, Sottsass and his first wife, Fernanda Pivano, travelled to New York. "It really did look like (Fritz Lang's 1926 film) Metropolis: everybody rushing around, noone caring a hoot," he recalled. "It was incredible, in fact, I changed inside out." He was commissioned to create a line of ceramics during this visit, but was also inspired to concentrate on industrial design, rather than architecture, after spending a month working in the studio of the US designer, George Nelson.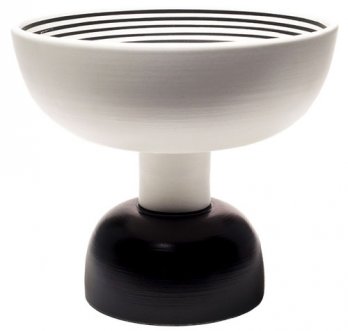 Ettore Sottsass_Ceramic vase
Back in Italy, Sottsass agreed to become a creative consultant to Polotronova, a furniture factory near Florence. In 1958 he accepted a more demanding consultancy role for the newly created electronics division of Olivetti, the Italian industrial group. Sottsass was hired by Adriano Olivetti, the founder, to work alongside his son, Roberto. Together with the engineer, Mario Tchou, they created a series of landmark products which were technically innovative and aesthetically appealing thanks to Sottsass' love of pop art and Beat culture. They won the prestigious 1959 Compasso d'Oro with the Elea 9003, the first Italian calculator, and revolutionised typewriter design with Olivetti's first electronic model, the Tekne, in an elegantly angular Sottsass case.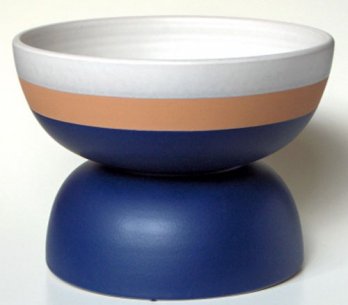 Ettore Sottsass_Grande Coupe