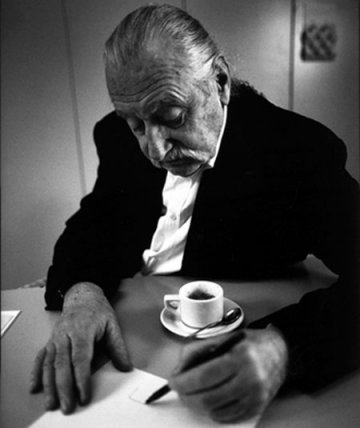 Goodbye Mister Ettore Sottsass!
1917 - 2007
Marie-Laure J. + MOD, January 1, 2008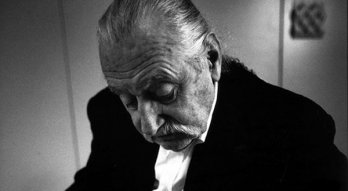 Ettore Sottsass
Born in Innsbruck in his mother's native Austria in 1917, Ettore Jr. was marked out as an architect from an early age. His parents moved to Turin in 1929 because it boasted the best architecture faculty in Italy and Ettore Sr. wanted his son should study there. Although he also loved painting, Ettore Jr. acquiesced to his father's wishes and gained an architecture degree in 1939. Ettore Sottsass has devoted his life and work to dismantling the past in his various roles as artist, architect, industrial designer, glass maker, publisher, theoretician and ceramicist. The past to him was the rationalist doctrine of his father, Ettore Sottsass Sr., a prominent Italian architect. Fond though he was of his parents, Ettore Jr. favoured a different approach. "When I was young, all we ever heard about was functionalism, functionalism, functionalism," he once said. "It's not enough. Design should also be sensual and exciting."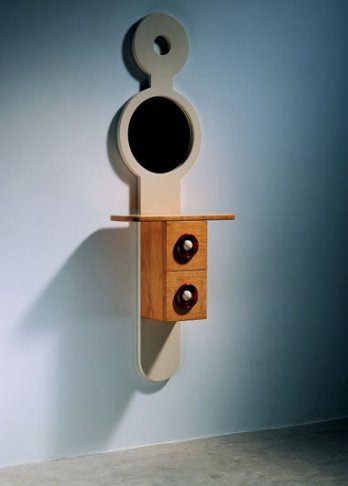 Ettore Sottsass_Spiegel
Ettore Sottsass_Bijzettafeltje