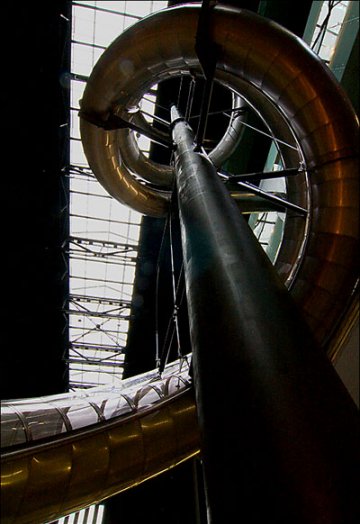 Palimpsest and Emotion
The Cultural spaces
Nargisse Rafik, May 18, 2020
Design Zentrum
Special Feature


Of course, in areas already recognized for their historic significance, some industrial buildings have been able to take advantage of the support of public authorities for their conversion – the Darling Foundry in Old Montreal, now a centre for contemporary art, is a good example. But a clear distinction must be made between notions of modern and industrial heritages, in that the characteristics of their styles and techniques do not generate the same degree of interest, and that industrial heritage also necessarily includes engineering structures. This overview of heritage issues common to many industrial countries shows that one of the great challenges for twenty-first century architects will be the heritage of the twentieth century.
Here we will focus on architectural achievements that illustrate the rapport between conversion and cultural centres, as museum transformations were in the vanguard of the conversion movement in the eighties (the Louvre, by I.M. Pei; the British Museum by Sir Norman Foster). We have chosen to present conversions of three industrial buildings and one modern building, as we feel that they represent particular contemporary approaches.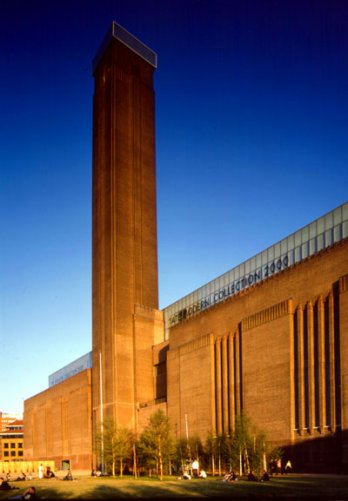 Tate Modern Gallery
Our awareness of the value of buildings as witnesses of history contributes to their conservation or conversion. Thus they become architectural landmarks that shape the organic continuity of the city and its visible history. Premodern buildings have benefited from many different heritage policies, first in Europe, where the conservation of a broad variety of architectures provides texture to cities with ancient centres, and later in North America.
In May 2005, the first Pan-Canadian Conference on Modern Heritage, sponsored by Docomomo, was held at Trent University in Peterborough, Ontario. Later, at Montreal's Opération Patrimoine architectural 2005, two important prizes were awarded: one to the Jean-Louis Lévesque house in Outremont, conceived in the style of Frank Lloyd Wright; the other to a residential complex on Corot St., Nun's Island, built in the style of Mies van der Rohe. To confirm this trend towards change, the City of Montreal's new urban plan, which came into force this year, differs markedly from its 1994 predecessor regarding modern heritage buildings. Heritage sites – major and minor – of the modern era are now subject to a meticulous inventory and areas of interest are catalogued (such as certain residential developments from the 1950s in the Montreal suburbs). The concerns of Docomomo and its Canadian and international counterparts have been leveraged.