Palimpsest and Emotion
The Cultural spaces
Nargisse Rafik, May 18, 2020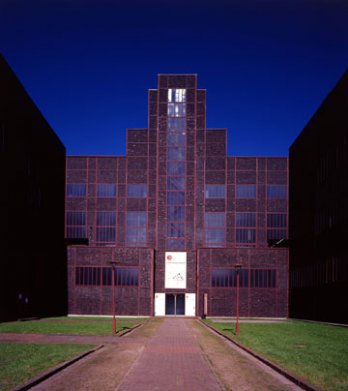 Design Zentrum
The Design Museum – Essen
1994-1997
Building and Location
Designed in 1932 by architects Fritz Schupp and Martin Kremmer, this building was a coal-fired power plant where the central building housed the boilers of the Zollverein XII mining complex, which is designated as a UNESCO World Heritage Site. When the mine closed in 1988, the chimney was destroyed for safety reasons, well before the building conversion. The site reopened in 1997 and today it houses the collection of the Red Dot Design Museum's collection, in the site renamed Design Zentrum.

The project managers for this conversion were architects from Foster and Partners, known for their spectacular style and their avant-garde work (such as the Swiss Re "ecological" skyscraper in London), and winners of the RIBA Stirling prize in 2004.

The Project
In this conversion, the exterior of this imposing building was scrupulously respected. Its Dudok-style brick facing and its metal armature were retained. The transformation focused on the boiler room. The machines were left in their decrepit state and now contrast with exposed design elements. From this central area the space is demarcated by a series of niches, where contemporary art works are displayed, manipulated, or hung. Elevated walkways provide unique viewpoints on this spatial narrative.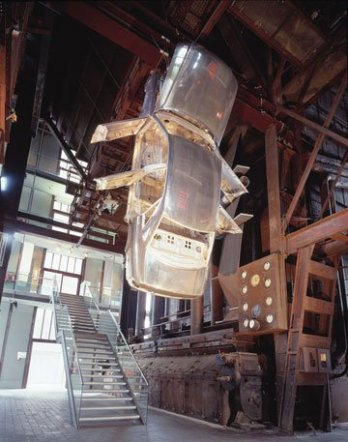 Design Zentrum
The added structures, in light, bright, modern materials, are clearly distinguished and accentuate the surfaces of the industrial vestiges, which are worn by time and rust. Contrasts are also found in the lighting treatment: the natural light plays against the coloured, high-tech beams.

Thus moving through the space is like taking a carefully orchestrated trip – fraught with unexpected cultural references – through the strata of time.