5 Designers at Nike Bauer Hockey
Time out!
Stéphanie Dadour + Michelle Afif, October 1, 2007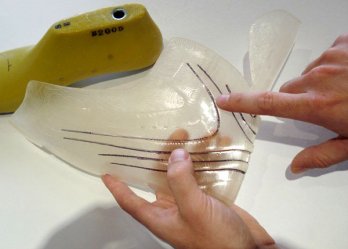 STJ Design_Evolution
Definition of the firm design
For the five designers, the definition of their job is the same in firms or in freelance. It is only the process of creation that changes. On one hand, the number of customers is bigger and wider. It consists of professional players of high ranking and of hockey amateurs throughout the world.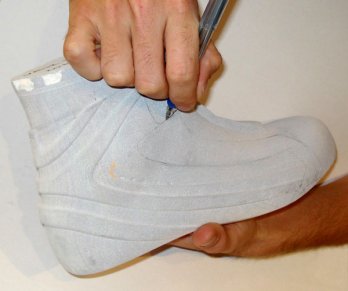 STJ Design_Evolution
And on the other hand, many persons are involved with the product. The designer is not master of his ideas but the catalyst activating the passion of both the team and the players towards the new products. This is how; there are some series of persons to satisfy before finalizing the object's conception; the developer, the marketing manager, the different markets (American, Canadian and European) and budget to stick to. It is mainly for these reasons that team's work is unavoidable to succeed in the projects. This is when the designers are invited to present the advanced concepts or the ideas related to certain functionalities, technologies, narrations, details or scale of colors. Nonetheless and for administrative reasons, a project could be cancelled or transferred to another member of the team. Consequently, the designers at Nike Bauer are not considered as guarantors of the commercialized products' risks. It's the whole team that is concerned. This is what explains the many team consultations serving to ameliorate and review their work.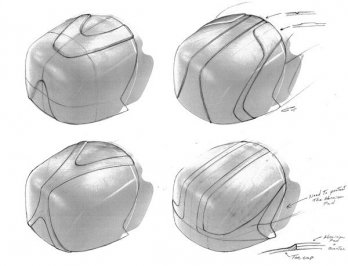 STJ Design_Evolution