5 Designers at Nike Bauer Hockey
Time out!
Stéphanie Dadour + Michelle Afif, October 1, 2007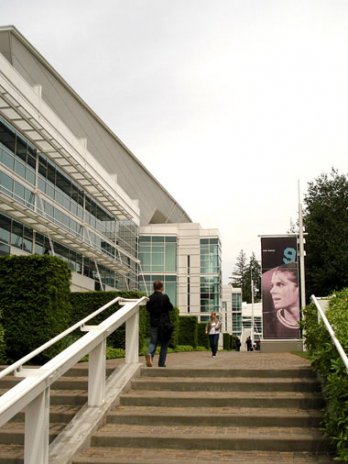 STJ Design_Lance Armstrong Center
A place in business for the designers
Creativity is a highly appreciated asset at Nike Bauer where the designers are considered as an inspiration source along the process of development. The firm's commercial success pushed its managers to invest more time and attention in the designers work.
As a matter of fact, the designers are quite pampered. Not only they are equipped with the finest technologies but they are also in direct contact with the engineers, the marketing heads and the hockey players, what allows them to conceive projects both complex and complete. Regrouping in one space the different departments serving in the development of the products, allows each creator to work in the project in its development phase and in its prototype phase, all at once. This is how the internal exchanges enrich the upcoming of their intentions.
STJ Design_brainstorming
Moreover, these designers are strongly encouraged to travel in order to be up to date with the latest trends. This is how, the whole design team shifts yearly to the Nike's "siege mondial" in Oregon, to spend enough time to become familiar with the equipments, the new developed products and the employees. In Portland where many big firms in the sport's domain are established, the Nike Campus is extremely well-organized. Implanted on a one square kilometer site, composed of 18 lodges, this campus offers many services to the employees: homes, sport facilities, restaurants, offices, etc…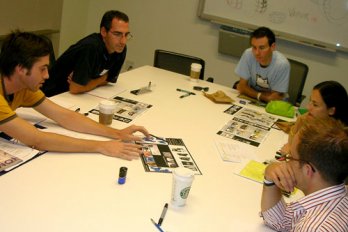 STJ Design_brainstorming