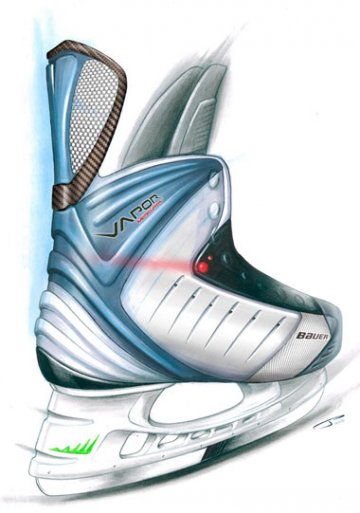 5 Designers at Nike Bauer Hockey
Time out!
Stéphanie Dadour + Michelle Afif, October 1, 2007
Outsole
We hear very little about them. They aren't that well-known. Nevertheless we consume daily the products they create. The firm designers use so many particular ways in the conception of products. We recently had a meeting with Pascal Martel, Jacques Durocher, Philippe Jean and Mathieu Contant, all four work as industrial designers, in addition to Dominique Plante a graphic designer. They all work at the "centre de recherche et développement pour le joueur" at Nike Bauer Hockey in St-Jerome. The conception of the design is original, so is the creation.
From the moment our meeting had started, I discovered five designers both proud and passionate about their work. Pascal, Philippe and Mathieu graduated a few years ago from the University of Montreal with a degree in industrial design, while Dominique completed his studies in graphic design at the UQAM. As for Jacques, the dean of the place, he started developing Nike products sixteen years ago. In fact, him as well having graduated from the University of Montreal, he is today specialized in the certified protection's equipment (casks and masks) for hockey after having worked with all types of products. It is them who have developed all Nike Bauer products related to hockey. This is how, and due to Quebec assessment in the domain, they are the only Nike creators to work outside the parent company located in Oregon.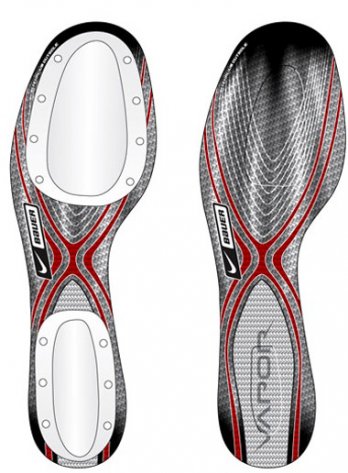 STJ Design_Outsole