1973: Sorry, Out of Gas
Exploration of the architectural response to the 1973 oil crisis
Steffen Böddeker, October 1, 2007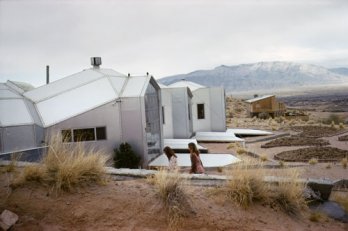 Steve Baer, designer. House of Steve Baer, Corrales, New Mexico, 1971_Jon Naar
Among the exhibition highlights are individual projects by such architects as Steve Baer, Michael Jantzen, Douglas Kelbaugh, Michael Reynolds, and Malcolm Wells, who designed and built innovative homes to gain independence from existing energy distribution networks. Their little-known work broke new ground by allowing alternative concepts of energy use to guide the formal and functional design of their structures. Also featured are the contributions of key engineers George Löf, Maria Telkes, and others, whose development of active solar power technology facilitated major architectural advances.
Michael Reynolds, architect. Turbine House, Taos, New Mexico_Michael Reynolds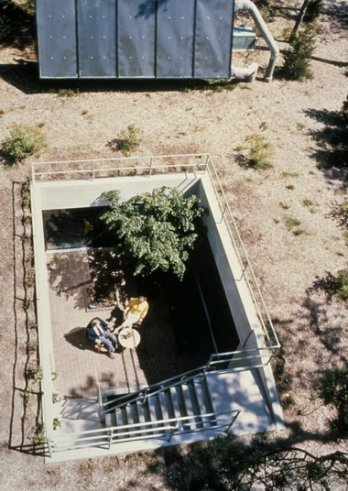 John E. Barnard Jr., architect. Ecology House, Osterville, Massachusetts, 1973. View into courtyard with solar panel.