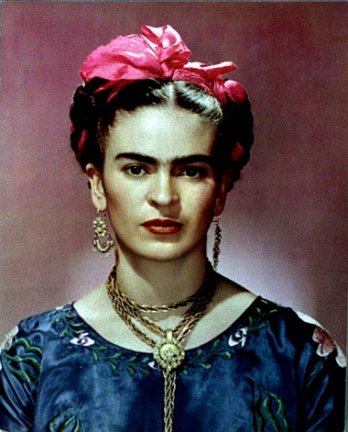 Frida Kahlo & Diego Rivera...
Passion, Politics and Painting
H.H., April 9, 2012
An extraordinary exhibit focusing on Frida Kahlo and Diego Rivera is headed to the Art Gallery of Ontario, Toronto next Fall season.
Frida & Diego: Passion, Politics and Painting
is set to arrive at the gallery in the fall and will include 75 key works from the renowned 20
th
century painters. Drawn mostly from the collection of
Mexico's Museo Dolores Olmedo
, it examines the lives of the artists both together and apart, as well as their politics.
The AGO says the selected paintings also reference the couple's support for the Communist movement and identification with their Mexican roots.
Frida & Diego: Passion, Politics and Painting,
set to run from Oct. 20 to Jan. 20, 2013, is a collaboration with the
High Museum of Art in Atlanta.


Bio_Express
In 1953, when Frida Kahlo had her first solo exhibition in Mexico (the only one held in her native country during her lifetime), a local critic wrote: 'It is impossible to separate the life and work of this extraordinary person. Her paintings are her biography.' This observation serves to explain both why her work is so different from that of her contemporaries, the Mexican Muralists, and why she has since become a feminist icon.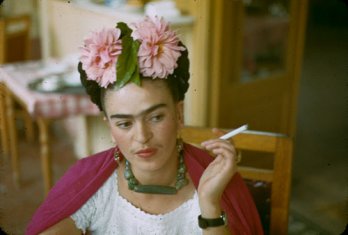 Frida Kahlo by Nicolas Muray, 1944_Mexico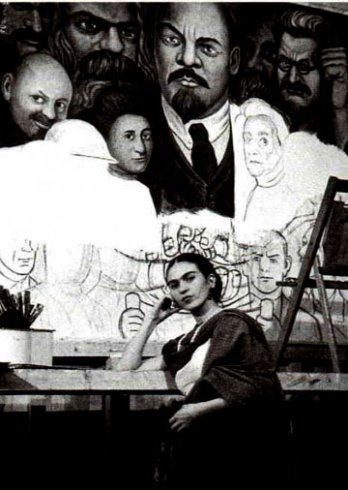 Frida Kahlo_Workers Unite