Charles & Ray Charles
An Iconic couple of modern design
Bernadette Deloose, June 22, 2015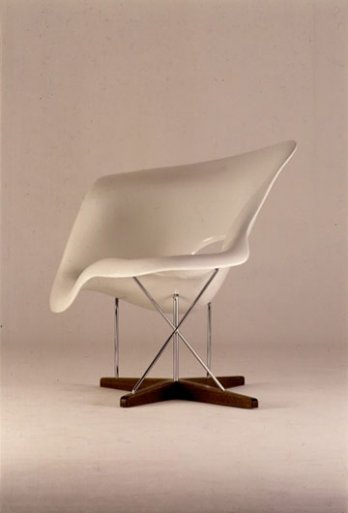 Charles & Ray Eames_La Chaise, 1948_Vitra Design Museum_Germany
Charles and Ray Eames operated in a time where the principle of "What is good for General Motors is good for America" was still honoured. They worked for major companies such as Westinghouse, Boeing and Polaroid. For informatics giant IBM they made designs for over fifty exhibitions, movies and books in which they tried to strip physics and mathematics of all mystique, and familiarize the public with the computer, which was a new phenomenon at the time. As these assignments required an increasingly large amount of information to be transferred in an increasingly short amount of time, they developed new methods for coping with this as well. With their multi-projector screen presentations and their multimedia shows, they voiced their conviction that learning should be an experience of the senses which should bring joy, and that even the simplest of things can lend us important insights in cultural and social relations. These shows, which were realized by order of large companies and institutions, thrilled crowds at world fairs. The largest and most extravagant project of this type was the movie "Think", which was projected onto 22 walls and was shown in the IBM pavilion at the 1964 world fair in New York.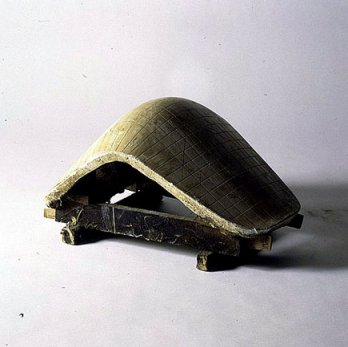 Charles & Ray Eames, Mold for Weding Wire Chair Shells, 1951_USA
All of Charles and Ray Eames' projects were a statement for a kind of human modernism which was convinced that people should be able to use machines for the wellbeing of society. "As with any other tool, people must develop the ideas, and give guidance to the execution thereof", Eames wrote in the scenario for the 1957 movie "The Information Machine: Creative Man and the Data Processor".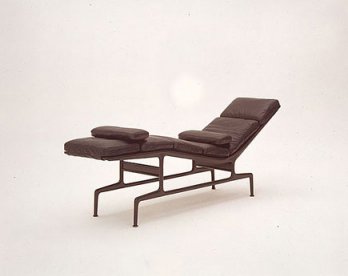 Charles & Ray Eames, ES 106 Chair, 1968_USA