Charles & Ray Charles
An Iconic couple of modern design
Bernadette Deloose, June 22, 2015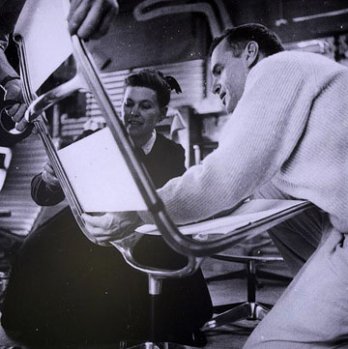 Charles & Ray Eames working and developing Chairs, 1958_San Francisco_USA
Charles Eames (1907-1978) and Ray Eames (1912-1988), An Iconic couple of modern design
Charles and Ray Eames shaped twentieth-century America. They witnessed all major events - the economic crisis, the Second World War - and were, with their work, at the forefront of major social developments: the fact that the newest trends were moving from America's east coast to the west coast, the rise of major industries and the worldwide expansion of American culture. Along with governments, industry and avant-garde, the contemporary campaign for the modernization of post-war America was gathering momentum, spearheaded by the Eames couple.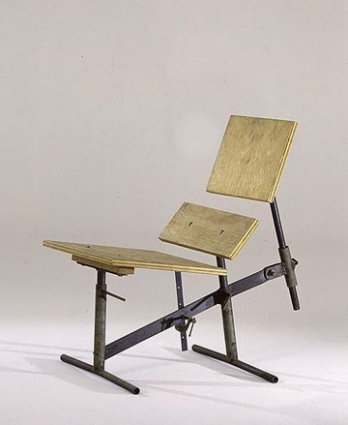 Charles & Ray Eames_Adjustable Jig by Eames Office, 1945_San Francisco_USA
From the 1940s to the 1970s, they were the driving force behind a design culture which displayed a measure of idealism and a diversity which knew no equal: their furniture, toys, buildings, movies, exhibitions and books were to contribute to a better society - they not only had to function better but also serve the culture and the intellect. Today, we are apprehensive of designers who are out to improve the world, but in the Eames' time, it was no exception to have designers, businessmen and noted politicians share common objectives, and everyone assumed they had the country's best interest in mind. Designers such as Charles and Ray Eames had the gift of being able to imagine the future of America, and their clients - government and industry - had the political, financial and technical means that were needed to put this image of the future into action.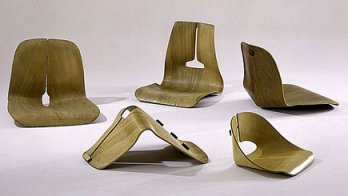 Charles & Ray Eames_Chair Shell Experiments, 1941-1945_San Francisco_USA