Charles & Ray Charles
An Iconic couple of modern design
Bernadette Deloose, June 22, 2015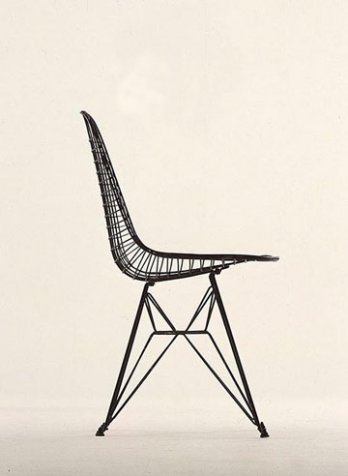 Charles & Ray Eames_Experimental Wire & Rod Chair Shell, 1951_USA
Wire Chairs
For the Wire Chair Eames used the shape of the chair in composite material. In this line, however, the basket was made of steel wire. The metal frame, with or without upholstery, could be paired with different bottom structures to create a great many variations.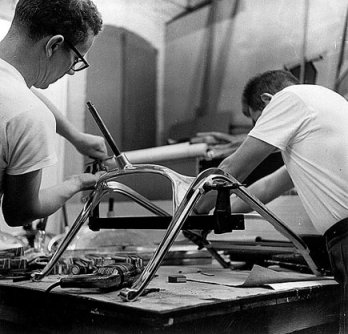 Charles & Ray Eames_Developing of Aluminum Chairs, 1958_San Francisco_USA
Aluminium Group
Well-known designers such as Marcel Breuer had worked with aluminium before, but for a long time the material was considered to be too expensive and too hard to manipulate. Thanks to an increase in production during the war, there was excess capacity after 1945. Charles Eames initially chose the material because of its resistance to corrosion thanks to the pressure die-casting technique. The nice sheen of the aluminium parts was obtained by sandblasting. An exceedingly tough fabric (and leather as well later on) covering was wrapped over the load-bearing aluminium profiles to make up the back and seat.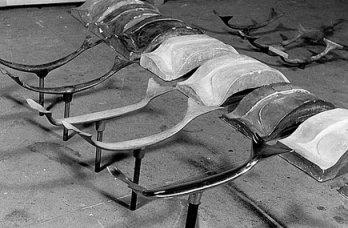 Charles & Ray Eames_Developing of Aluminum Chairs_San Francisco_USA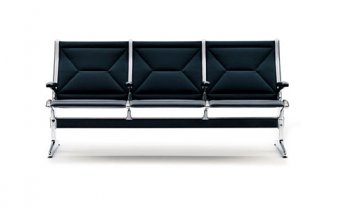 Charles & Ray Eames, Tandem Sling Seating, 1962_Hans Hansen_Vitra Collections AG_Germany
The concept of the aluminium chair was also the angle chosen for the Tandem Sling Seating, a seat system used in the past as well as today in stadiums, schools, student houses, airport waiting areas …