Eero Saarinen
Back to the Future...
Donald Albrecht, December 25, 2010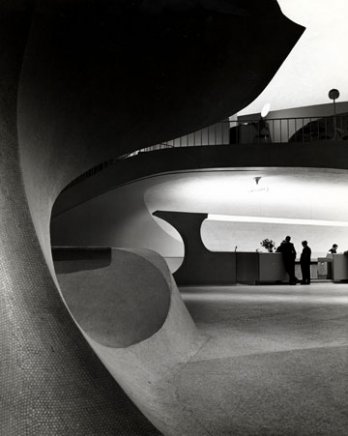 Eero Saarinen_TWA Terminal New York International (now JFK International), Circa 1962_Balthazar Korab_New York_USA
The Architect and His Milieu: Personal Life
This section introduce visitors to Eero Saarinen by offering biographical information. Born in 1910 and immigrating to the United States in the mid-1920s, Eero Saarinen began his career in partnership with his remarkably gifted family: his father, Eliel, architect of Helsinki's main train station and many other prominent residential, commercial, and government commissions; his mother Loja, sculptor, photographer, and textile designer; and his sister, Pipsan, an interior and furniture designer. Eliel's most important American commission was the Cranbrook Academy of Art in Bloomfield Hills, Michigan, a brilliant exemplar of his belief that architecture must address the aesthetics of whole environments, from landscapes to buildings and decorative objects.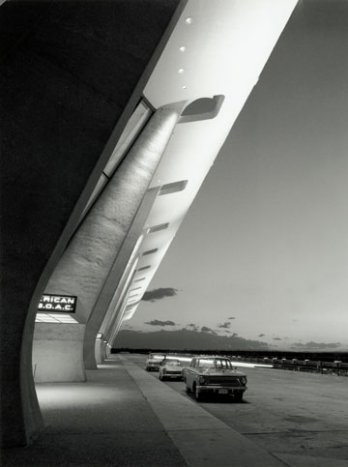 Eero Saarinen_Dulles International Airport Terminal, Circa 1963_Balthazar Korab_Chantilly, Virginia_USA
The entire Saarinen family worked on the campus's designs. This section of the exhibition focused on this formative project and Saarinen's relationship to his family, but also offered a fuller portrait of the person behind the famous buildings, looking at Saarinen's relationships with fellow Cranbrook figures such as Charles Eames and Florence Knoll; his architectural education at Yale University; and his marriages to Lily Swann and Aline Louchheim.