Eero Saarinen
Back to the Future...
Donald Albrecht, December 25, 2010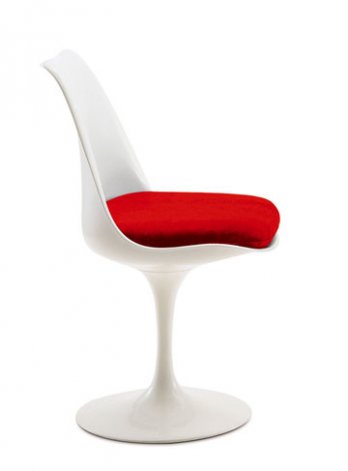 Eero Saarinen_Tulipe Chair_Helsinki_Finland
The Architect and His Milieu: Audience
Visitors will enter the exhibition via a gallery demonstrating a key theme of the show: Saarinen's embrace of the media and vice versa. Here visitors will be surrounded by an extraordinary graphic installation combining magazine covers, corporate brochures, advertisements, and television clips. In an age of mass communication, Saarinen was extremely savvy about the media and its role in attracting the attention of potential clients and the general public. Saarinen understood the publicity value of architecture and design competitions, winning such high-profile commissions as the St. Louis Gateway Arch in the late-1940s. When his career flowered in the 1950s, Saarinen became the darling of the international press. Uniting family and professional lives in the mid-1950s, the architect married Aline Bernstein Louchheim, author and associate art editor of The New York Times.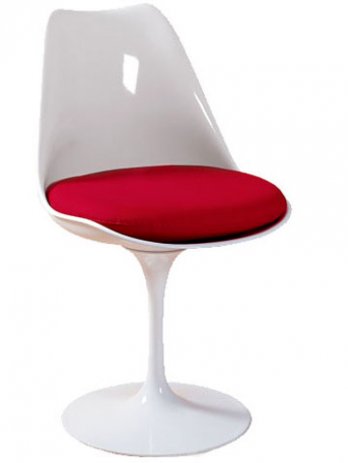 Eero Saarinen_Tulipe Chair_Helsinki_Finland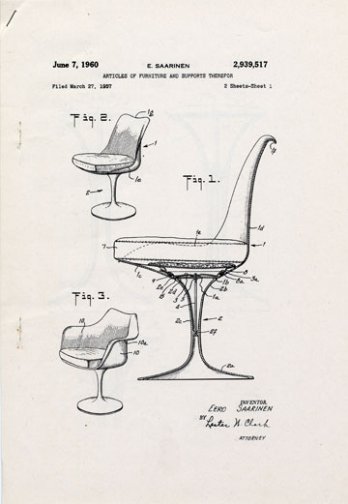 Eero Saarinen_Patent drawing for pedestal Chairs, June 7, 1960_USA