Eero Saarinen
Back to the Future...
Donald Albrecht, December 25, 2010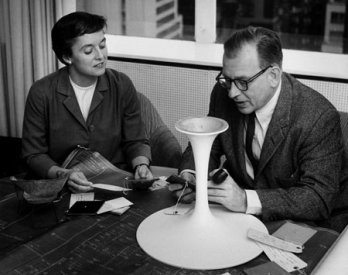 Eero Saarinen and Florence Knoll_Bassett_New York_USA
At the same time and continuing after his death, leading critics such as Vincent Scully questioned Saarinen's commitment to the egalitarian ideals of the modern movement, his disregard for the urban fabric that surrounded his sculptural masterpieces, and his aesthetic inconsistency. Another leading critic, Manfredo Tafuri, cited Saarinen as a prime example of postwar American modernists who commercialized the socialist ideals of the European modern movement, and then tried to invest contemporary buildings with meaning, especially by emphasizing symbolic form over structural logic. To date, Saarinen's work has received uneven attention in the architectural press, and most important surveys of 20
th
century architecture reduce his contribution to a few well-known projects.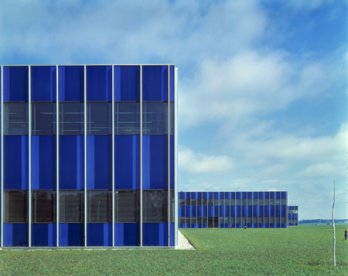 Eero Saarinen_IBM Manufacturing and training facility, Circa 1958_Balthazar Korab_Rochester, Minesota_USA
By exploring more than 50 of the architect's built and proposed projects, Eero Saarinen: Shaping the Future is the first opportunity to understand Saarinen's collective work in the larger arena of postwar modern architecture.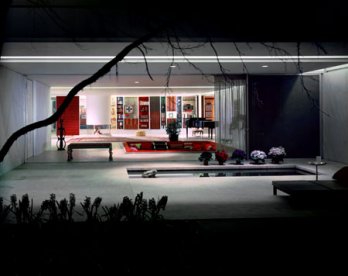 Eero Saarinen_Miller House, Circa 1957_Ezra Stoller_Indiana_USA